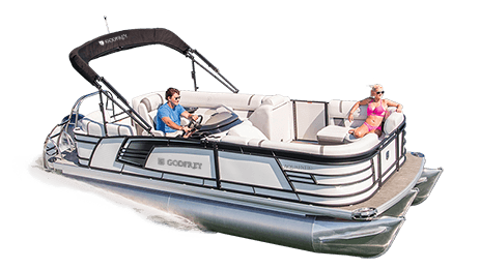 Spanning deck lengths from 20 to nearly 27-feet, our AquaPatio Cruise models blend sport performance with space and seating configurations perfect for connecting with others.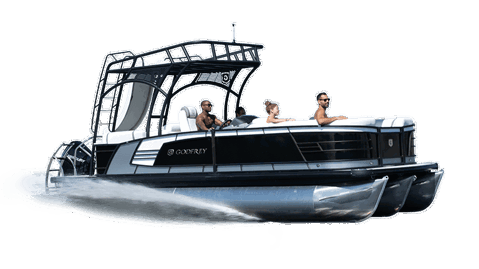 Engineered to entertain on the water with a spacious deck from 24 to 26 feet and a multitude of bar, table and seating options along with premium audio upgrades.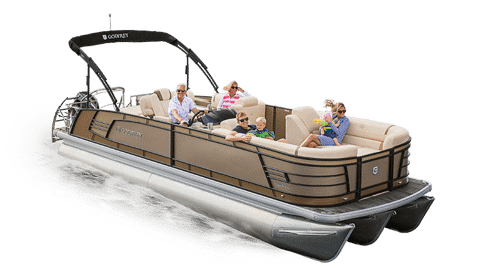 A variety of seating and lounging capabilities allow you to chill during the heat of the day and cruise the sunset after. Choose from 24-foot 12-passenger to 26-foot 18-passenger models.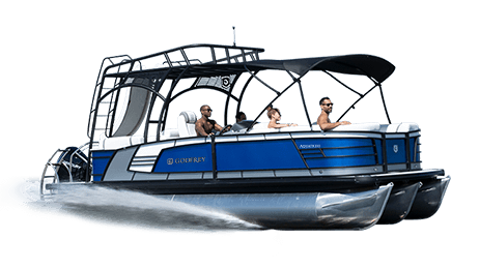 Have more fun on the water with the Sundeck series available in 24 and 25-foot lengths featuring water slide, upper sun deck and center walk-through design in split bench or mid-ship bar configurations.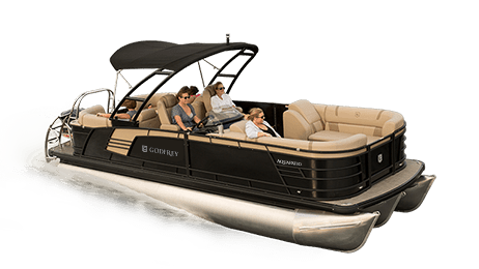 Spacious and comfortable, our AquaPatio Split Bench models are available in 22 to 26-foot lengths with plentiful seating and an open center-deck from bow to stern.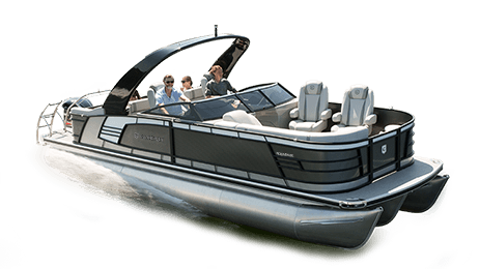 All the elegance, all the sport and all the protection of a sleek wrap-around windshield with walkthrough center access available in 26' 10" triple-tube configurations.
---
Smooth as Glass and Razor Sharp
When you combine the class-leading performance edge of a Godfrey Sport Tube design featuring our exclusive quick-to-plane Launchpad transom with forward thinking style and industry leading comfort the result is our renowned Godfrey AquaPatio series. A no compromise sport pontoon that effortlessly blends performance and luxury.
---
Lasting memories on the water start with a human connection that is pure and simple. It's for this reason every detail of an AquaPatio features materials that are true - polished smooth, hand stitched with real craftsmanship that machines simply can't replicate.
---
Whether you choose our new twin transom design or single, our Godfrey Tri-Power hull is the envy of the industry when it comes to performance. The AquaPatio further accentuates this powerful advantage with sleek styling, sport infused accents, and purposeful features designed for those who are always on the go.