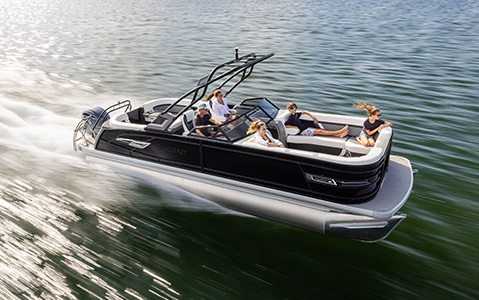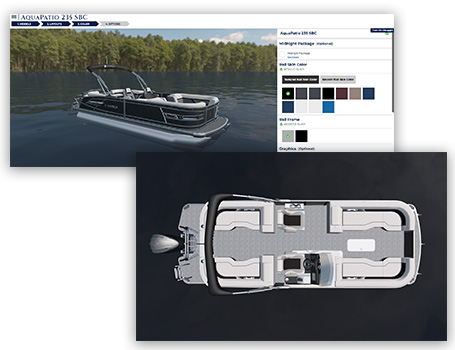 Preview Colors & Materials in 3D
Visualize your perfect Godfrey Pontoon Boat by selecting exterior, furniture and flooring colors in 3D. Available on select Godfrey Pontoon Boat series and floor plans.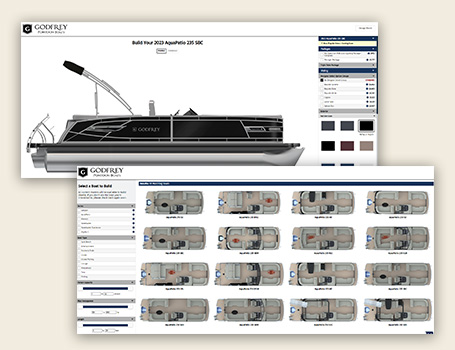 Explore Features & Pricing
Configure any of our Godfrey Pontoon Boat layouts and explore all features and options with MSRP pricing. Send your custom boat build to a dealer to start the purchase process.
Not Sure Which Tool To Use?
Are you just playing around with design? Or ready to take a more serious dive into customizing your perfect Godfrey? Choose the tool that's right for you.
3D Boat Designer Tool

Build & Price Tool

<span class="font-family-secondary" style="color:#fff;">3D Boat Designer Tool</span>

View exterior & interior color

<span class="font-family-secondary" style="color:#fff;">Build & Price Tool</span>

View exterior & furniture images

<span class="font-family-secondary" style="color:#fff;">3D Boat Designer Tool</span>

Zoom in and out to see detail

<span class="font-family-secondary" style="color:#fff;">Build & Price Tool</span>

Price boat, motor & options

<span class="font-family-secondary" style="color:#fff;">3D Boat Designer Tool</span>

Rotate boat 360 degrees

<span class="font-family-secondary" style="color:#fff;">Build & Price Tool</span>

Customize your boat

<span class="font-family-secondary" style="color:#fff;">3D Boat Designer Tool</span>

Select models only

<span class="font-family-secondary" style="color:#fff;">Build & Price Tool</span>

Full model line-up & options

<span class="font-family-secondary" style="color:#fff;">3D Boat Designer Tool</span>

3D Boat Designer

<span class="font-family-secondary" style="color:#fff;">Build & Price Tool</span>

Build & Price