2020 Godfrey Pontoon Boats Lineup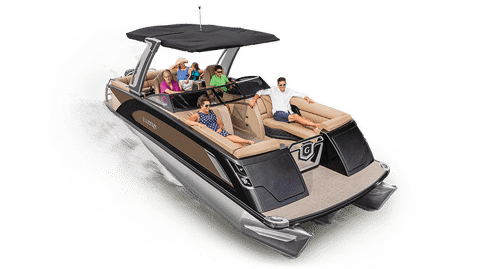 Exquisite design, unparalleled performance and the pinnacle of premium. At just over 28' with 13-passenger capability, the Godfrey LX is for those who aspire for more.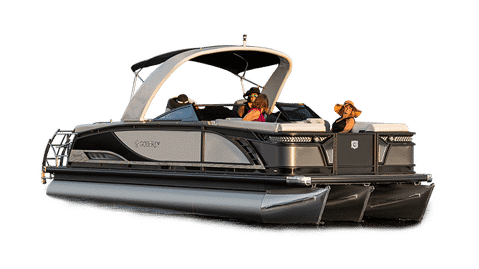 Stretch out and relax with bow and stern lounge seating available in 25 and 28-foot lengths complemented by co-captain's chairs in an open-deck design.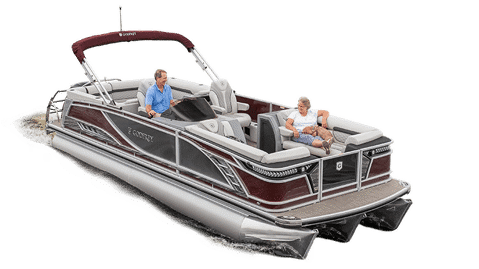 All-new smooth, dynamic styling and first-class interior in lengths from 25 and 28-feet with capacity up to 17 people makes Cruise the perfect place to gather with friends.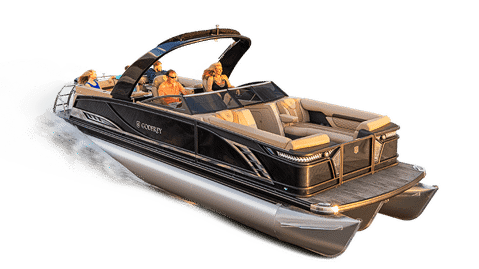 Always moving, our Sanpan Windshield models are available in a 3-tube, 28-foot configuration and deliver port-to-starboard wind protection.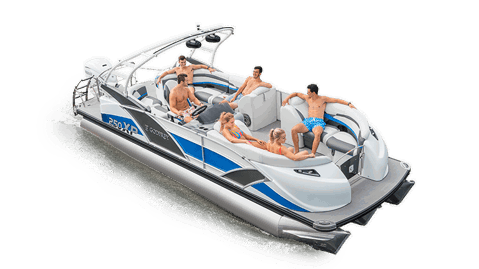 Featuring a performance-first attitude, bold finishes, rich color choices, including a new white on white option, and powerful engine options on a robust 26-foot GTP Triple-Tube foundation.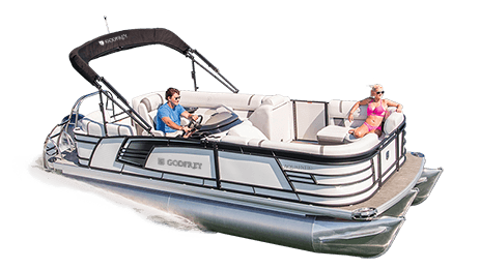 Spanning deck lengths from 20 to nearly 27-feet, our AquaPatio Cruise models blend sport performance with space and seating configurations perfect for connecting with others.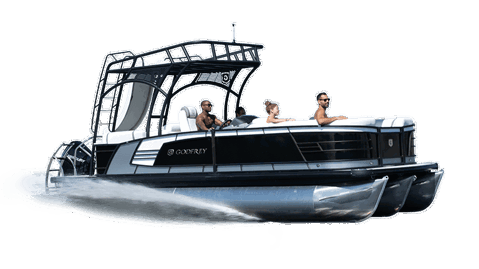 Engineered to entertain on the water with a spacious deck from 24 to 26 feet and a multitude of bar, table and seating options along with premium audio upgrades.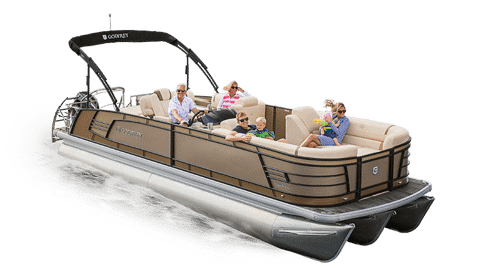 A variety of seating and lounging capabilities allow you to chill during the heat of the day and cruise the sunset after. Choose from 24-foot 12-passenger to 26-foot 18-passenger models.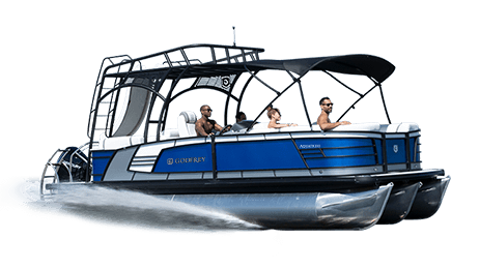 Have more fun on the water with the Sundeck series available in 24 and 25-foot lengths featuring water slide, upper sun deck and center walk-through design in split bench or mid-ship bar configurations.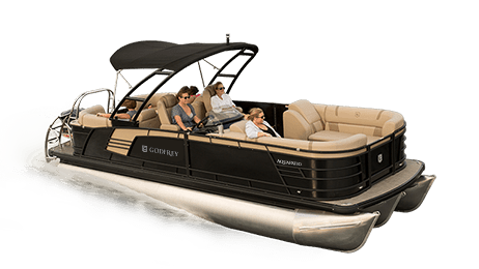 Spacious and comfortable, our AquaPatio Split Bench models are available in 22 to 26-foot lengths with plentiful seating and an open center-deck from bow to stern.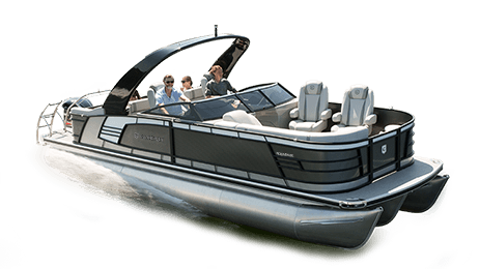 All the elegance, all the sport and all the protection of a sleek wrap-around windshield with walkthrough center access available in 26' 10" triple-tube configurations.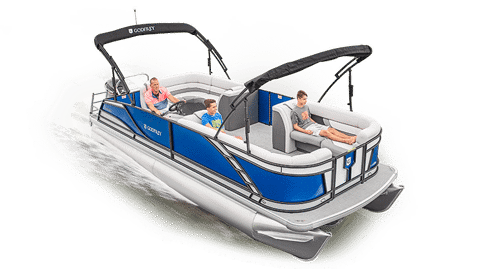 Versatile and stylish, our 19 to 25-foot Monaco Cruise models offer room for more with L-shaped seating, a standard table to gather with friends and an extended stern swim platform.
The flow-through design, and expansive and versatile seating configuration of our Monaco Split Bench models are available in lengths from 21 to 25-feet with the ability to accommodate up to 17 passengers.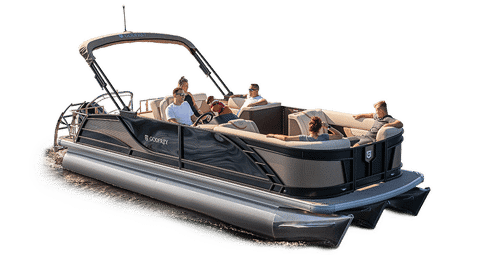 Sometimes the best days on the water with family and friends are when you do nothing at all. Relax and stretch out with a Monaco Lounge model in 23 and 25-foot lengths.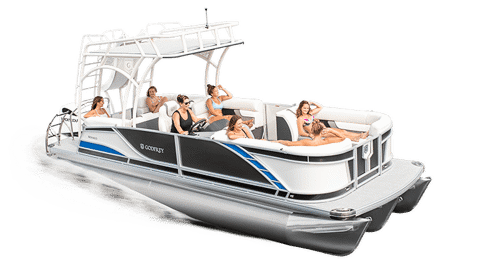 Simply too much fun for one, spend a day making boating memories on our one-of-a-kind 23 and 25-foot Monaco Sundeck featuring a center walkthrough design, rear water slide and optional mid-ship bar layout.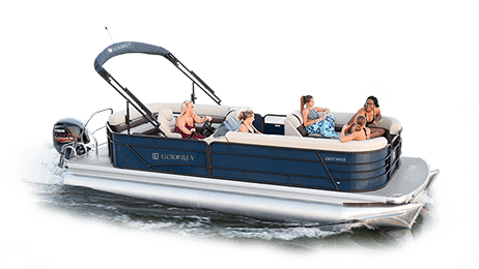 Put down the welcome mat and kick off your shoes, there's just something about a Sweetwater Cruise that feels right. Available in 19 to 24-foot lengths with nearly unlimited customization options.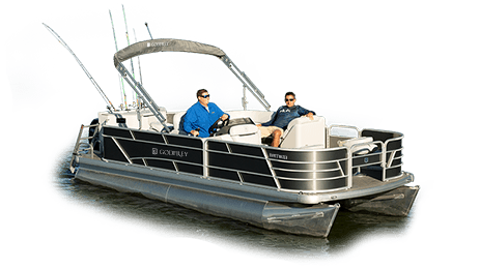 Sweetwater Traditional Fishing
The Sweetwater Traditional Fishing model combines the treasured gift of family and your passion to fish in a pontoon where versatility, value and long-lasting quality come together in your choice of 20 to 22-foot lengths.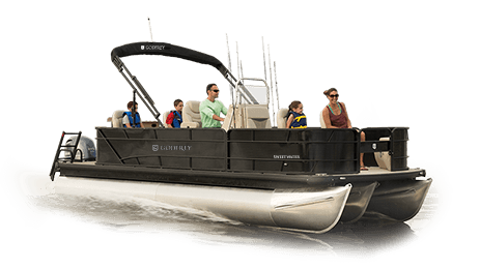 Sweetwater Center Console Fishing
Whether you're fishing with friends or enjoying time with family, our Center Console Fishing model always puts you in control. Available in 22 to 24-foot lengths.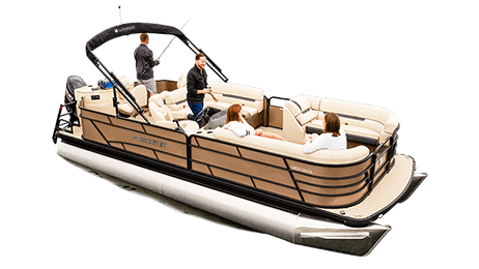 Sweetwater Cruise & Fishing
When it comes to the Sweetwater Cruise and Fish model there really is no wrong answer when pursuing your passion. Ready for fishing and fun in a variety of floorplans and lengths from 20 to 23-feet.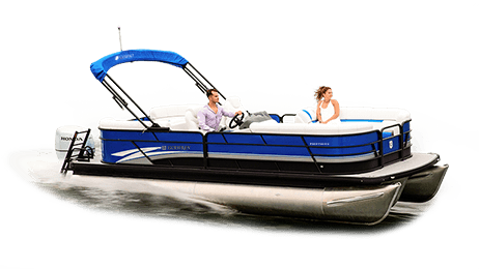 With comfortable seating from bow to stern in lengths from 20 to 24-feet, the Sweetwater Split Bench brings more families together for less.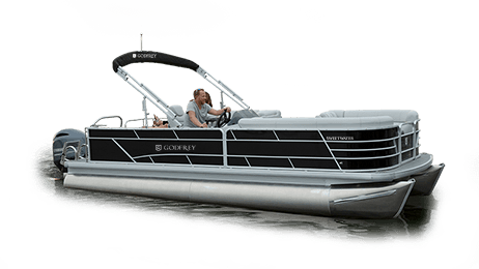 Come aboard and get ready for a slow-down. The Sweetwater Lounge model extends the best days of the seasons with versatility, comfort and features tailor-made for relaxation in 22 and 24-foot lengths.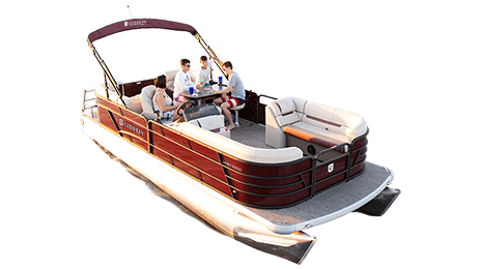 Chart a course for laughter and good times with friends and family aboard the Sweetwater Entertainment model featuring an ideal combination of lounge seating, wet bar and table options in 21 to 24-foot lengths.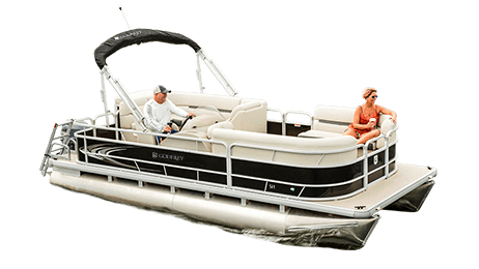 Pure, focused and purpose-built, the SR Cruise is available in 17 to 21-foot lengths with a capacity up to 12 people and a maximum 150-horsepower rating.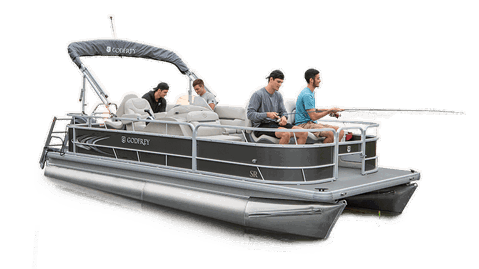 Get closer to the action with an open deck design and purposeful seating throughout including available bow and stern fishing chairs in your choice of 17 to 21-foot length decks.