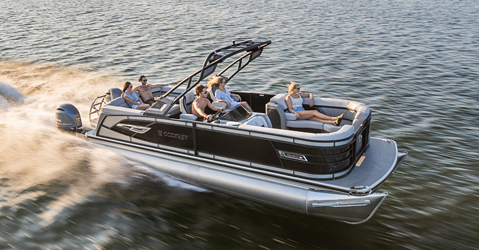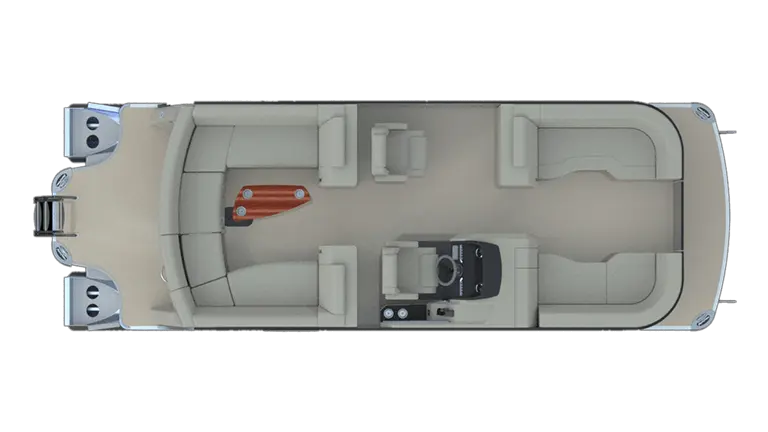 AquaPatio 256 UL
28' 2" overall length, U-shaped Lounge with Co-Captain's Seating - Twin Engine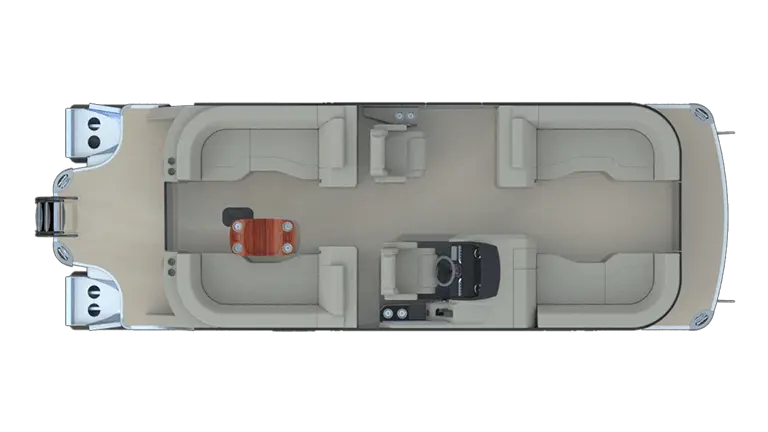 AquaPatio 256 SB
25' 8" overall length, Split Bench with Co-Captain's seating - Twin Engine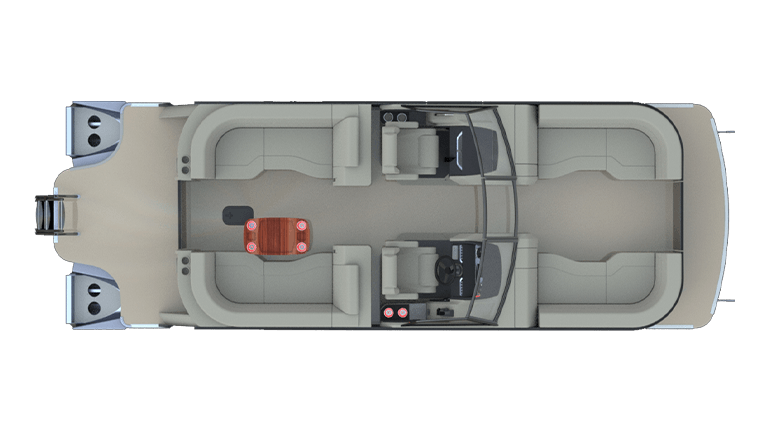 AquaPatio 256 SBW
25' 8" overall length, Split Bench with Windshield - Twin Engine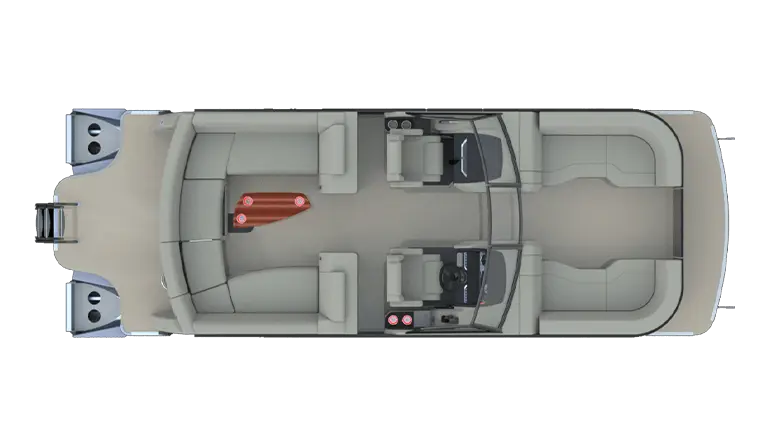 AquaPatio 256 ULW
25' 8" overall length, U-Lounge with Windshield - Twin Engine
---
Enjoy two times the fun with our dual engine set-up. Built to last, you won't be disappointed with the power behind our AquaPatio series.
---
The Best Seat in the House
Take control with the Captain's Chair that swivels, slides, and reclines at your command.
---
You can't go wrong with our Powered Action Tower, add a few tower speakers and the whole sandbar will go wild, concert style!
---
Room for Everyone at the Table
Enjoy the best stories with your favorite peolpe all while cruising the open water. Invite the whole crew out for a day on the water and don't worry about whether or not you'll have enough space. Here, there's room for everyone at the table