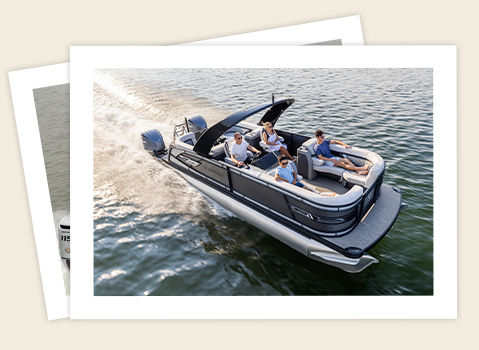 With room to move or room for more, our popular Split Bench floorplan offers versatility for memories made your way.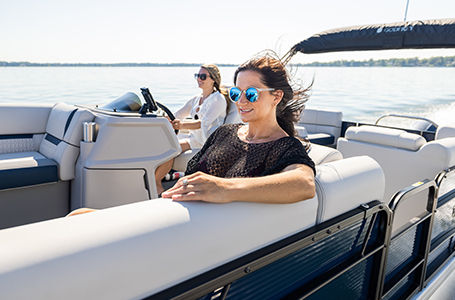 When it comes to our Split Bench pontoons, there really is no wrong answer when pursuing your passion. Sit back, relax, and enjoy every second of every day in total comfort.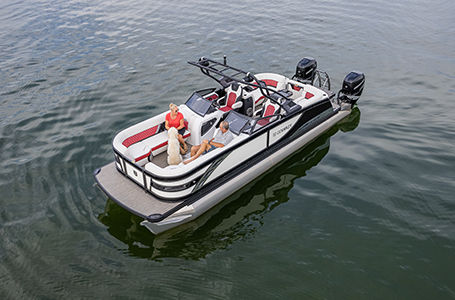 Call dibs on any seat to experience the best moments out on the water. Luxurious form, modern styling, and premium finishes elevate every moment.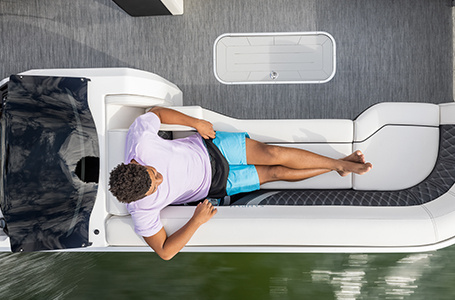 Pull out all the stops when it comes to comfort on the water on one of our Split Bench models, offering cozy and spacious seating for all.
Available Split Bench Pontoon Boat Models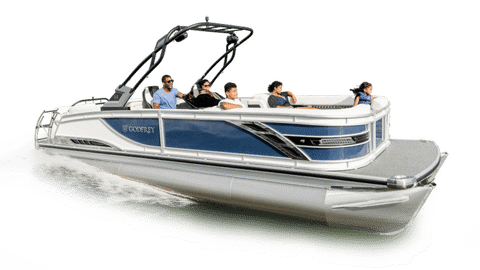 Sanpan Split Bench
Stretch out and relax on your split-bench pontoon boat with bow and stern lounge seating available in 25 and 28-foot lengths complemented by co-captain's chairs in an open-deck design.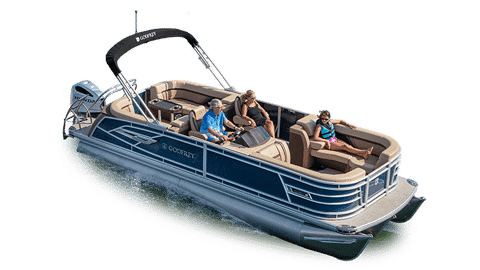 AquaPatio Split Bench
Spacious and comfortable, our AquaPatio Split Bench models are available in 22 to 26-foot lengths with plentiful seating and an open center-deck from bow to stern.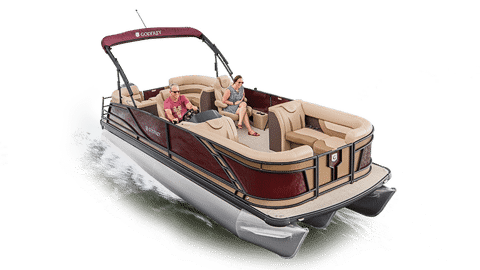 Monaco Split Bench
The flow-through design, and expansive and versatile seating configuration of our Monaco Split Bench models are available in lengths from 21 to 25-feet with the ability to accommodate up to 17 passengers.
Sweetwater Split Bench
When it comes to the Sweetwater Split Bench model, there really is no wrong answer when pursuing your passion. Get ready for fun in the sun in a variety of floorplans from 20 to 23-feet.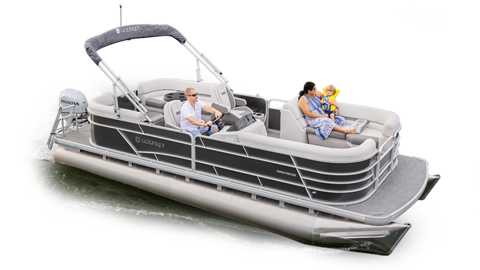 Xperience Split Bench
Bring on fun in the sun with our Xperience Split Bench. Family time on the water never felt so good.