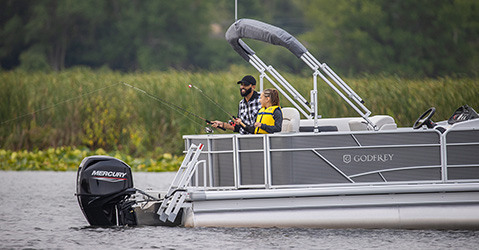 Everything that great days on the water are about.
Everything that great days on the water are about.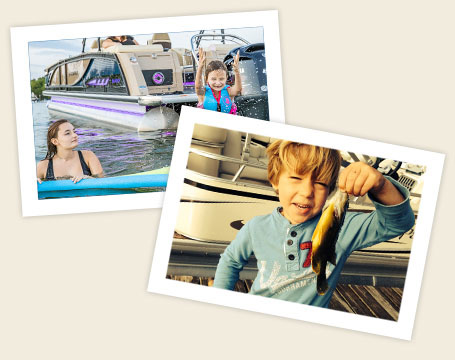 Time…few things in life are more cherished. Time spent with friends. Time spent with family. These are the moments you'll remember and Godfrey Pontoons are designed to make every one of them count.
So this is what all those inspirational quotes are talking about.
Stern L-Shaped Seating with Table and Bow Benches.

Open Center Deck with Abundant Bench Style Seating.

Adaptable Luxurious Lounge Seats at Bow and Stern.

Mid and Stern Table and Bar Options with Associated Seating.
Purposeful Stern and Bow Seating with Available Work Station.

Shaded Stern Seating with Center Access to Sun Deck and Slide.

Full Wrap-Around Protection with Center Walk-Through Access.

View Full Godfrey Pontoon Lineup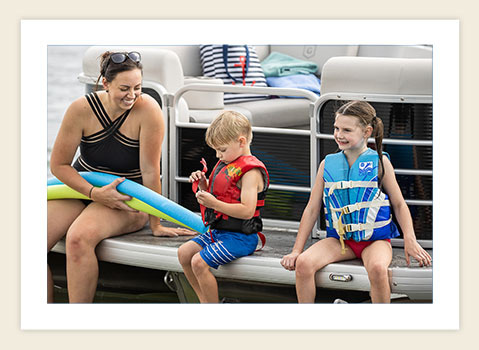 Built with enduring quality, superior craftsmanship and designed to bring you, family and friends closer, from generation to generation. It's time to make memories…time to connect. It's time for Godfrey.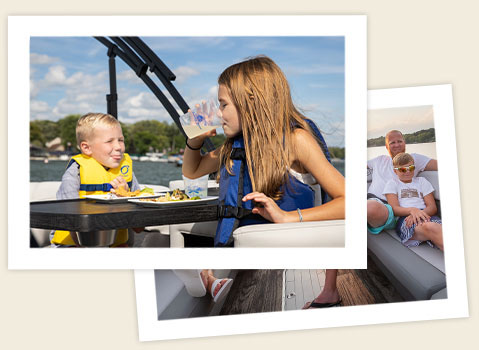 If you're new to Godfrey, pontoons, or boating in general, this guide will help you get started. Learn what makes Godfrey the premier family pontoon boat manufacturer.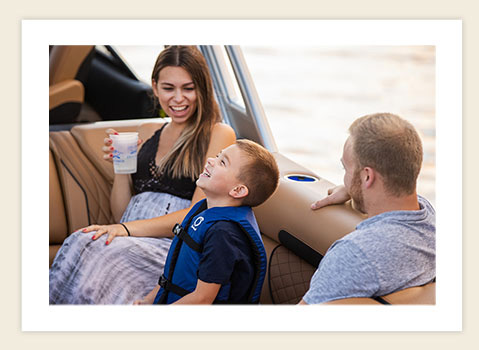 There is a vast ocean of educational information available for our owners, and here are a few resources we want to share with you.