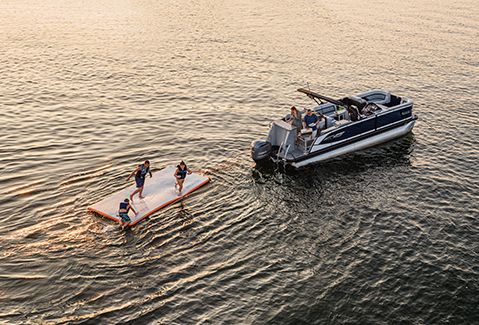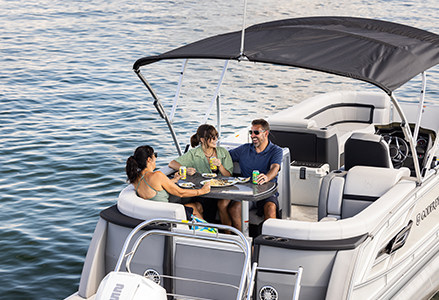 With a built-in solid surface bar top, integrated cupholders and ample space for entertaining on our Entertainment models, you'll want to make all of your meals on the water. Invite the whole family for a day of fun!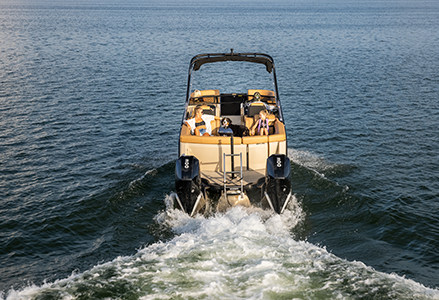 Let your love for the water shine on one of our AquaPatio models. Built to last and guaranteed for speed, you'll crave feeling the sun on your face and the wind through your hair all summer long.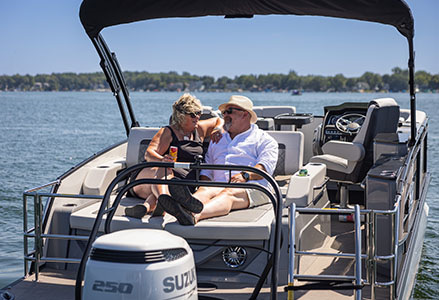 Whether you're coasting for the day or enjoying a sunset cruise, there's no doubt you'll feel right at home for every minute of the ride. Kick back, relax, and enjoy the scenery on our overly plush furniture day after day.