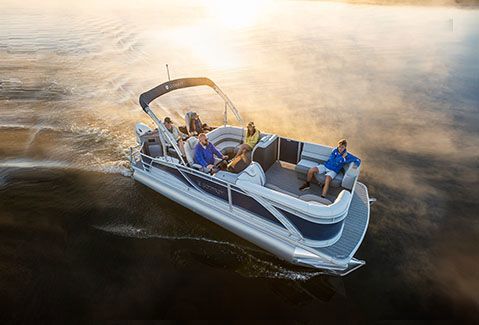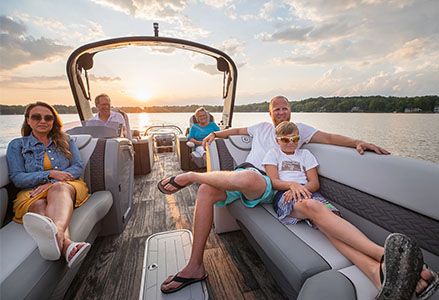 From premium furniture with luxurious cushioning to intuitive and innovate layouts and finishes, comfort always comes first in a Godfrey. The Monaco series delivers upgraded comfort you not only feel, but also appreciate with smartly integrated extras that enhance your experience.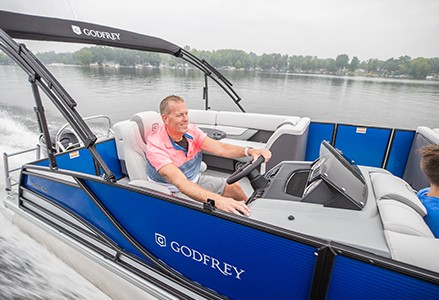 Every Godfrey boat is designed to connect you and others with the finer side of life on the water. The Monaco series blends several coveted premium upgrades with must have features for a luxury experience without the luxury tax.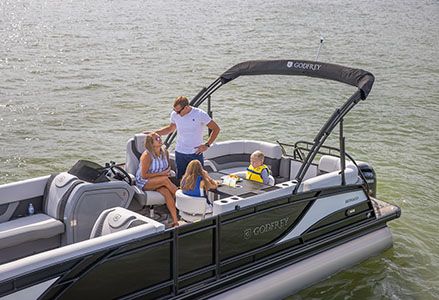 Sit behind the helm of the Godfrey Monaco and you'll instantly recognize the difference. Inspired by the synchronized lines and intuitive nature of automotive designs, our Monaco helm blends a large screen display, purposeful layout, hassle-free functionality and a distinctive look.