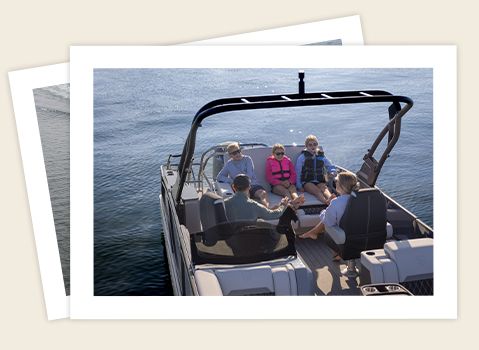 Create Beautiful Snapshots in Time with Your Lounge Boat
Memories are cemented by our surroundings and those we choose to share them with. These are the memories we live for and Godfrey was built for.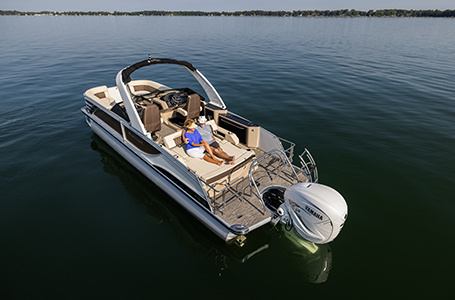 Our Single, Dual Flip Lounge or Rear Lounge and Ultra Lounge stern seating configurations make for the perfect place to unwind at the day's end and share the reflected rays of sunshine in your wake.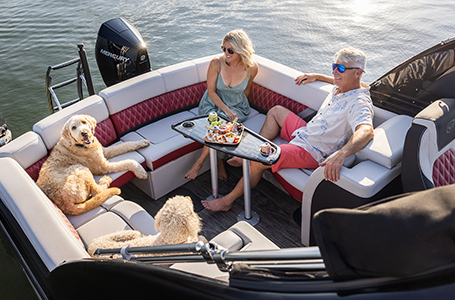 Our adaptable lounge boat seating system allows you to configure the ideal layout to fit your family and boating style.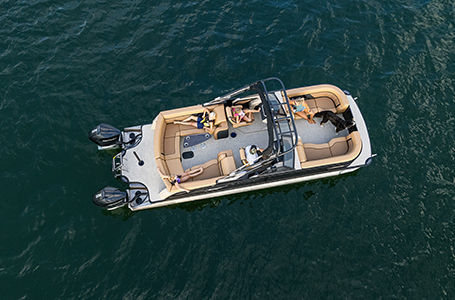 Our Ultra Lounge seating configuration offers U-shaped stern seating and bow loungers for everyone to enjoy the day in complete comfort.
Available Lounge Boat Models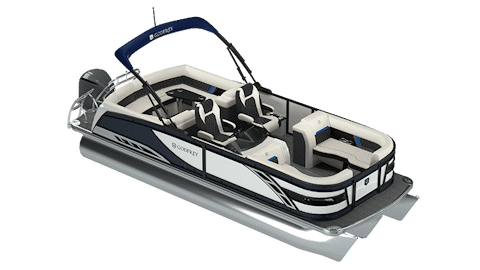 Sanpan Lounge
Starting at
$105,525
US MSRP
Built with smooth, dynamic styling and first-class interior in lengths from 25 and 28-feet, our Sanpan Lounge models are the perfect place to gather with friends.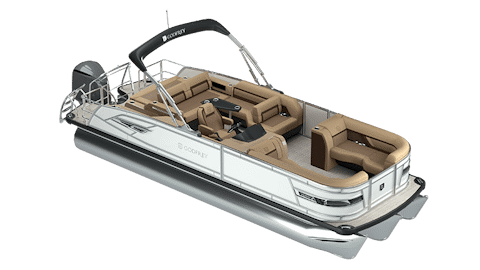 AquaPatio Lounge
Starting at
$90,875
US MSRP
A variety of seating and lounging capabilities on our lounge boats allow you to chill during the heat of the day and cruise the sunset after. Choose from 24-foot 12-passenger to 26-foot 18-passenger models.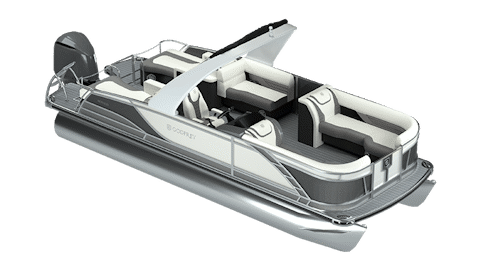 Monaco Lounge
Starting at
$57,335
US MSRP
Sometimes the best days on the water with family and friends are when you do nothing at all. Relax and stretch out with a Monaco Lounge model in 23 and 25-foot lengths.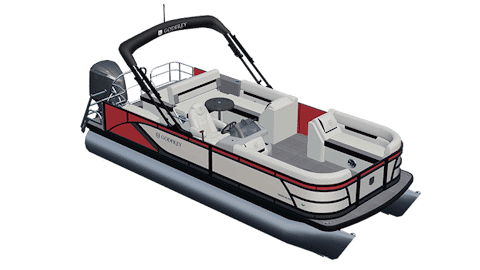 Sweetwater Lounge
Starting at
$43,090
US MSRP
Come aboard and get ready for a slow-down. Our Sweetwater Lounge models extend the best days of the seasons with versatility, comfort and features that are tailor-made for relaxation in 22 and 24-foot lounge boat lengths.