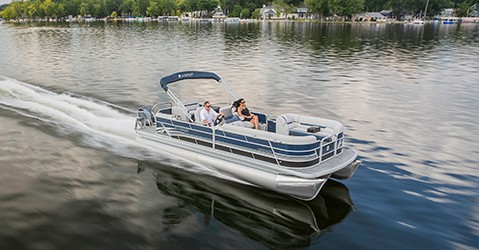 All aboard our Sweetwater Entertainment series where comfort, amenities and inviting spaces come together as one.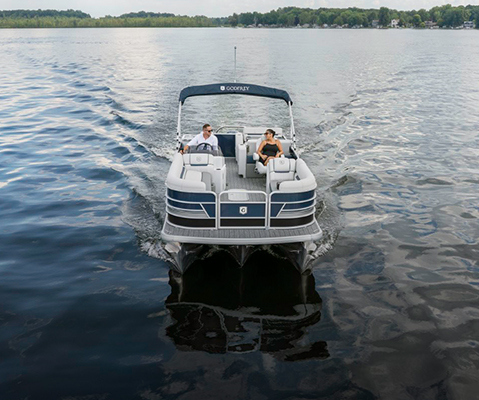 Sweetwater Entertainment Models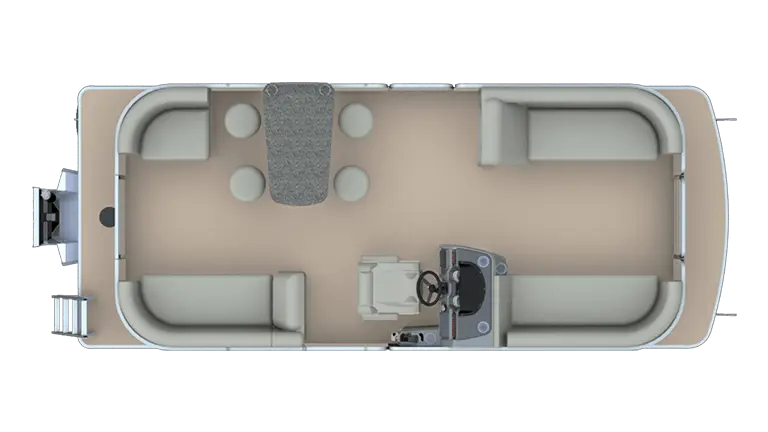 SW 2286 MT
22' 11" overall length, Midship Table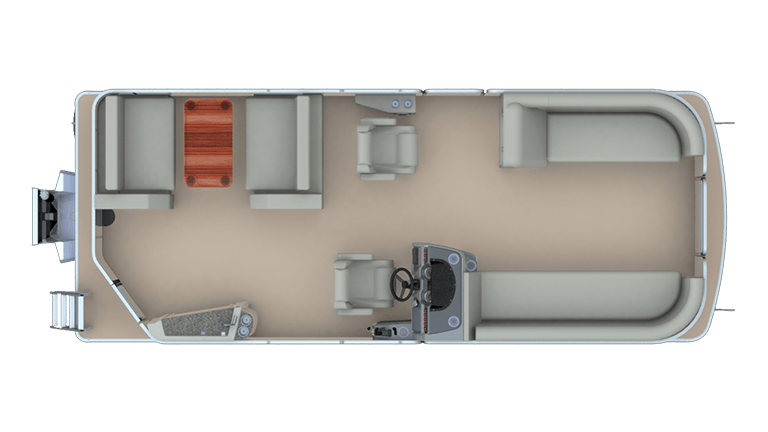 SW 2386 DT
23' 11" overall length, Dinnette Table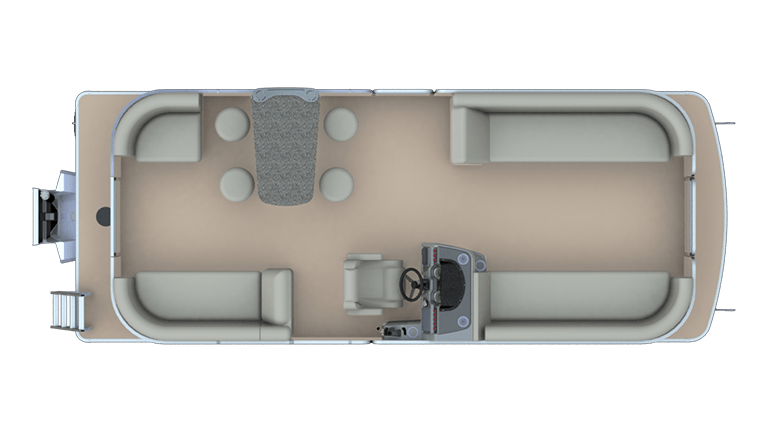 SW 2386 MT
23' 11" overall length, Midship Table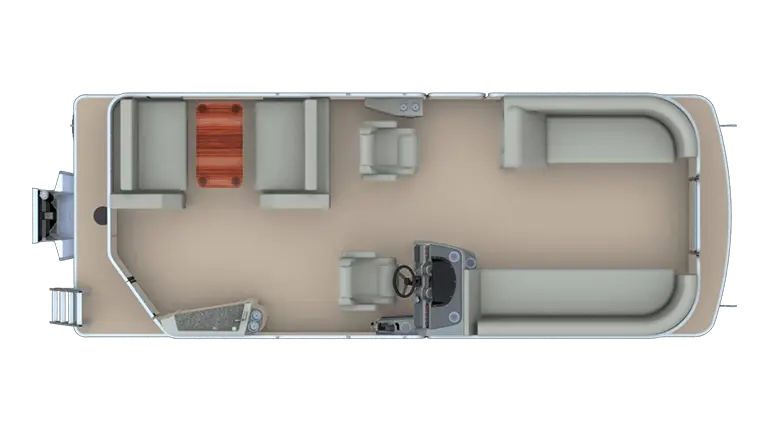 SW 2486 DT
24' 10" overall length, Dinette Table
Savor every minute on the water with our overly comfortable furniture. Lounge to your heart's content and soak up the sun for as long as you'd like.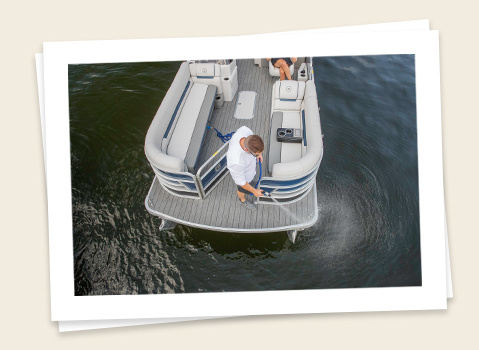 Enjoy every moment and live up the good times with family and friends. Quickly clean off the deck, sandy feet, and water toys with our integrated washdown system.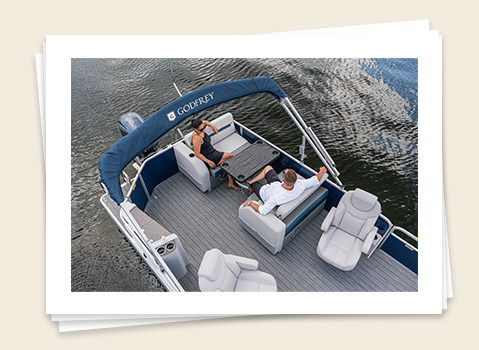 Cozy, Comfortable And Connected
You won't find cramped accommodations on a Godfrey. Our dinette configuration features oversized and well-appointed bench seats surrounding a sturdy, rectangular table with integrated cup holders. It will quickly become your go-to respite.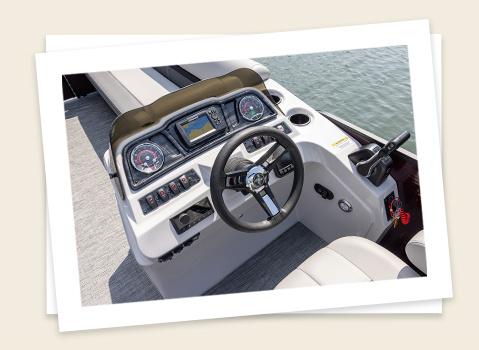 From the moment you settle in behind our redesigned helm you know Godfrey is a step above. Perfectly placed controls, an adjustable steering wheel and our redesigned gauges blend modern performance, classic styling and an automotive finish – it's a difference you can see and feel.