2022 Godfrey Pontoon & Tritoon Boats Lineup
Explore our 2022 lineup to select your perfect Godfrey Pontoon Boat. Customizable for all price ranges, feel confident in knowing your Godfrey is built to last and engineered to stand the test of time.
* Pricing reflects base model and engine configurations and do not include any additional options, packages, upgrades, taxes or freight.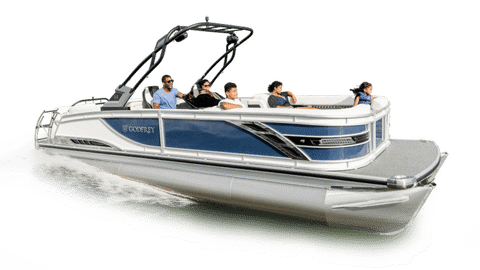 Sanpan Split Bench
Starting at
$102,900
US MSRP
Stretch out and relax with bow and stern lounge seating available in 23 and 28-foot lengths complimented by co-captain's chairs in an open-deck design.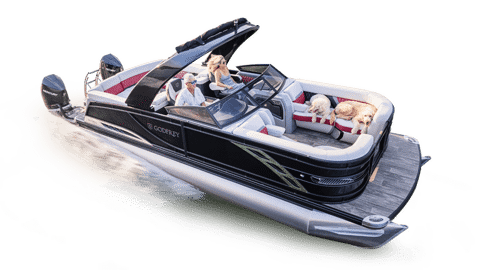 Sanpan Twin
Starting at
$135,120
US MSRP
Climb aboard one of our Sanpan Twin models for a ride like no other. Experience double the power unleashed on the water for a one-of-a-kind boating experience. Available in 27-foot lengths.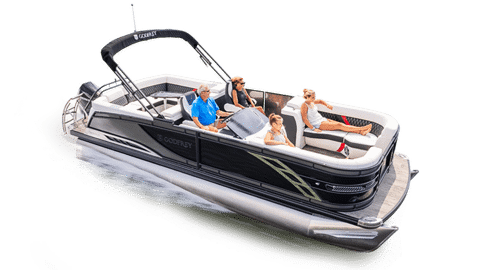 Sanpan Lounge
Starting at
$104,380
US MSRP
All-new smooth, dynamic styling and first-class interior in lengths from 23 and 28-feet with capacity up to 18 people makes our Sanpan Lounge the perfect place to gather with friends.
Sanpan Windshield
Starting at
$115,990
US MSRP
Always moving, our Sanpan Windshield models are available in a 3-tube, 25 to 28-foot configuration and delivers port to starboard wind protection.
XP
Starting at
$117,620
US MSRP
Featuring a performance-first attitude, bold finishes, rich color choices, including a new white on white option, and powerful engine options on a robust 26-foot GTP Triple-Tube foundation.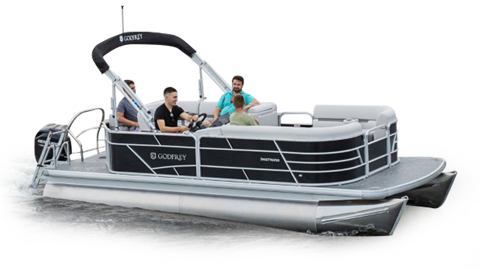 Sweetwater Xperience Cruise
Starting at
$30,315
US MSRP
Enjoy a quiet evening on the water in one of our Sweetwater Xperience Cruise models. Available in 17 to 20-foot lengths with passenger capacities ranging from 8-11.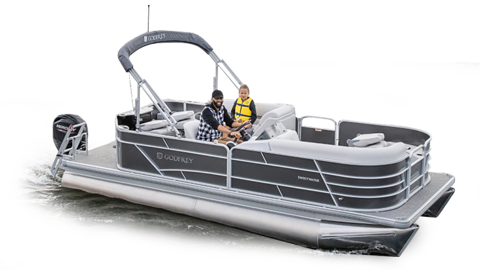 Sweetwater Xperience Fishing
Starting at
$30,120
US MSRP
Reel in the fun on one of our Sweetwater Xperience Fishing models, available in 17 to 22-foot configurations with passenger capacities of 8-14.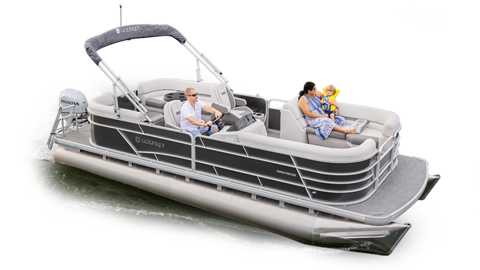 Sweetwater Xperience Split Bench
Starting at
$35,155
US MSRP
Sit back, relax and enjoy the overly comfortable seating in our Sweetwater Xperience Split Bench model. Available in 22-foot lengths with passenger capacities of 12-14.