2021 Godfrey Pontoon Boats Lineup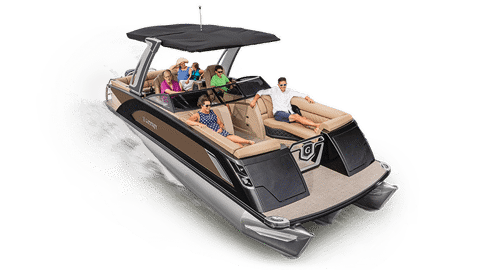 Exquisite design, unparalleled performance and the pinnacle of premium. At just over 28' with 13-passenger capability, the Godfrey LX is for those who aspire for more.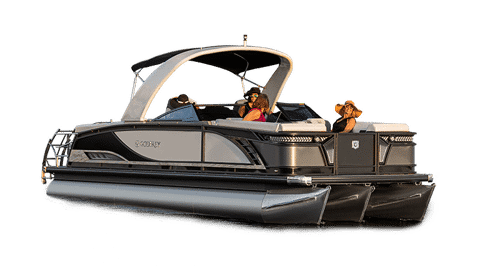 Stretch out and relax with bow and stern lounge seating available in 25 and 28-foot lengths complemented by co-captain's chairs in an open-deck design.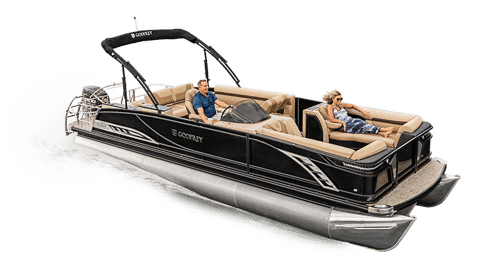 All-new smooth, dynamic styling and first-class interior in lengths from 25 and 28-feet with capacity up to 17 people makes Lounge the perfect place to gather with friends.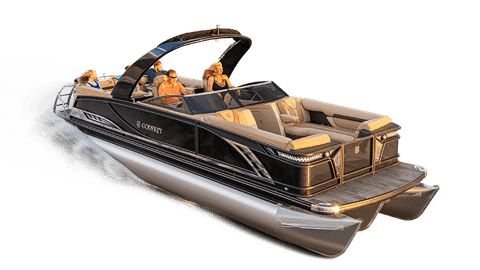 Always moving, our Sanpan Windshield models are available in a 3-tube, 28-foot configuration and deliver port-to-starboard wind protection.
Featuring a performance-first attitude, bold finishes, rich color choices, including a new white on white option, and powerful engine options on a robust 26-foot GTP Triple-Tube foundation.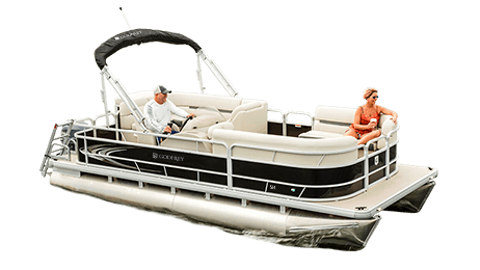 Pure, focused and purpose-built, the SR Cruise is available in 17 to 21-foot lengths with a capacity up to 12 people and a maximum 150-horsepower rating.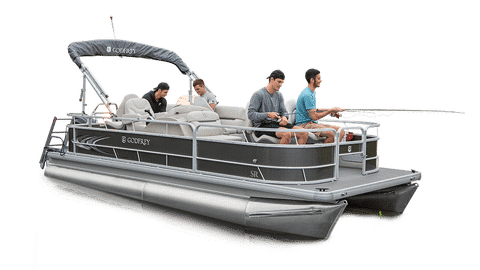 Get closer to the action with an open deck design and purposeful seating throughout including available bow and stern fishing chairs in your choice of 17 to 21-foot length decks.