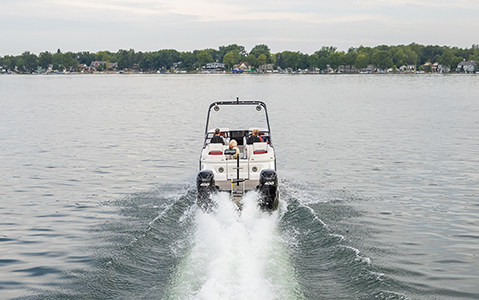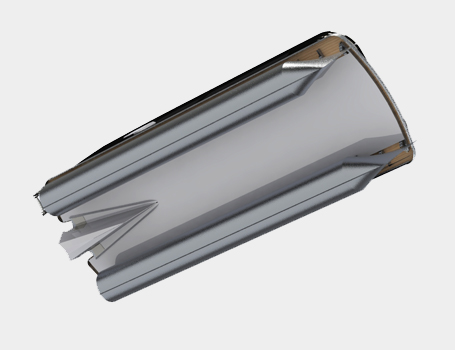 Ultra 25" tubes with heavy-duty decking and exclusive Slipstream.


Exclusive design improves water flow to the engines for faster planing.
Heavy-duty decking increases stability and handling.
WaveCutter nosecones effortlessly slice through the water for a smooth ride.
Our Two Tube technology gives you a comfortable, responsive ride that challenges the competition's triple tubes.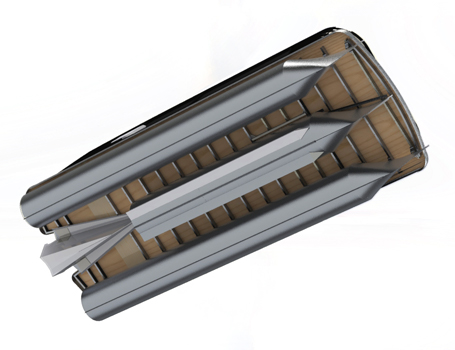 Upgradable 25" Sport Tube with lifting strakes.
A third tube creates a higher ride with more stability.
Lifting strakes improve planing times and increase horsepower capabilities.
More weight support increases passenger capacity.
Our Sport Tube gives you unsurpassed maneuverability, improved handling and better sport performance.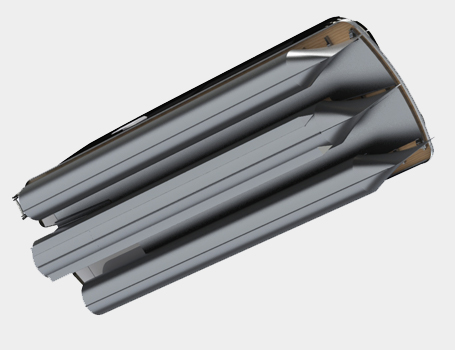 GTP™ Triple Tube technology—with oversized, 6-inch lifting strakes—for the best pontoon performance available on the market today.


The state-of-the-art center tube design:
Allows for greater horsepower
Improves top speeds
Increases passenger capacities
Provides intelligent weight distribution for better stability
GTP™ includes power-assisted hydraulic steering for improved control with less effort at higher speeds—especially with high-horsepower engines (Sanpan and AquaPatio only).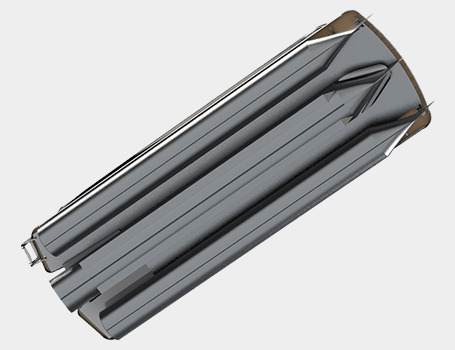 Oversized 6" lifting strakes.
Two 27" outer tubes with a 29" center tube for the ultimate in pontoon performance
Lifting strakes and inside skirting.
Power-assist hydraulic steering on Sanpan and AquaPatio models.
Triple Tube Package Availability
iMPACT +
GTP 27
Sport 29
Sport 27

XP

iMPACT +

•

GTP 27

Sport 29

Sport 27

Sanpan

iMPACT +

•

GTP 27

•

Sport 29

Sport 27

AquaPatio

iMPACT +

•

GTP 27

•

Sport 29

Sport 27

Monaco

iMPACT +

•

GTP 27

•

Sport 29

•

Sport 27

•

Sweetwater

iMPACT +

•

GTP 27

•

Sport 29

•

Sport 27

•

Xperience

iMPACT +

GTP 27

Sport 29

Sport 27

•

Under-Deck Skin

iMPACT +

•

GTP 27

•

Sport 29

Sport 27

Lifting Strakes

iMPACT +

•

GTP 27

•

Sport 29

•

Sport 27

•

Additional Center Tube

iMPACT +

•

GTP 27

•

Sport 29

•

Sport 27

•

Power-Assist Hydraulic Steering

iMPACT +

•

GTP 27

•

Sport 29

Sport 27