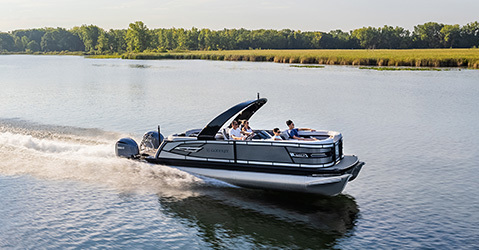 Pontoons built to make every moment count.
Pontoons built to make every moment count.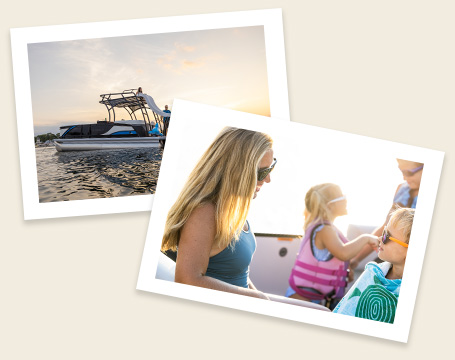 Pontoon Boats & Tritoon Boats
Time…few things in life are more cherished. Whether that time is spent with people that matter or making the memories of the future, whatever your passion, Godfrey Pontoon Boats are the perfect platform for you to make connections that will never end. Make it last with Godfrey.
So this is what all those inspirational quotes are talking about.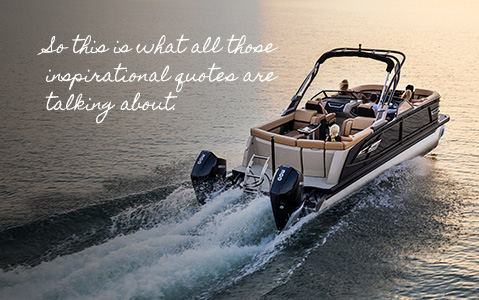 View The Full Godfrey Pontoon Boat Lineup
Two Ways to Dream & Build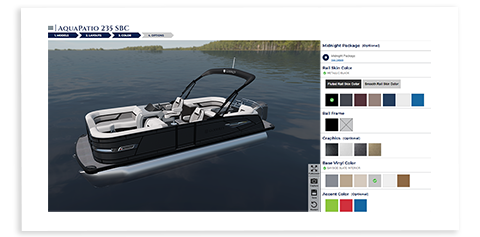 Preview Colors & Materials in 3D
Combine the perfect color scheme with fine material selections as you visualize your dream pontoon on the water. Available on select Godfrey series and floor plans. Start dreaming here!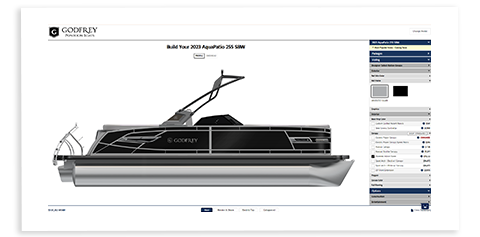 Explore Features & Pricing
Configure and price the options you want. Choose from dozens of layouts and features. Send your custom boat build to a dealer to start the purchase process.
About Godfrey Pontoon Boats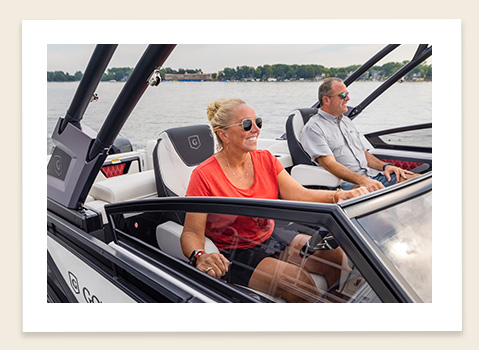 For generations, Godfrey Pontoons Boats have been constructed to stand the test of time. They have been designed to bring people together. Where will we take you? Grab the helm and find out.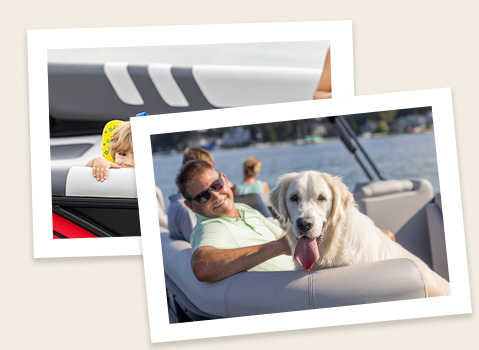 If you're new to Godfrey, pontoons, or boating in general, join us as we guide you to how to get started. Learn what makes Godfrey the ultimate pontoon for you and your family.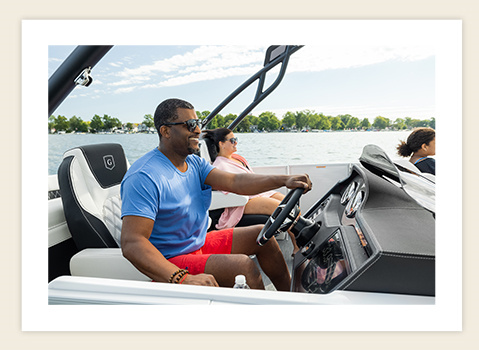 More than buying a boat, when you purchase a Godfrey you are joining an exclusive club. Here are a few resources we want to share with you.