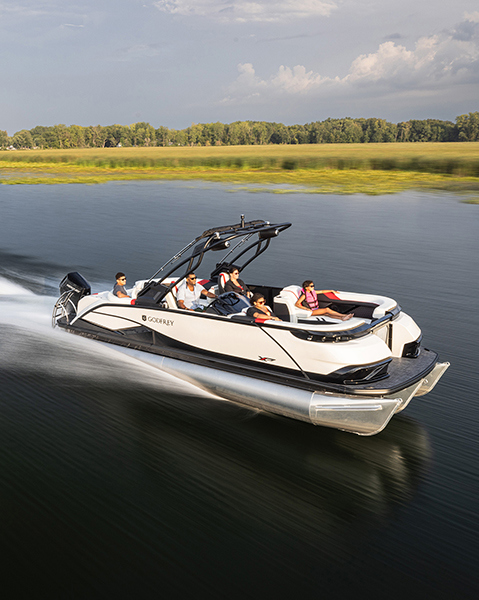 Pontoons built to make every moment count.
Pontoons built to make every moment count.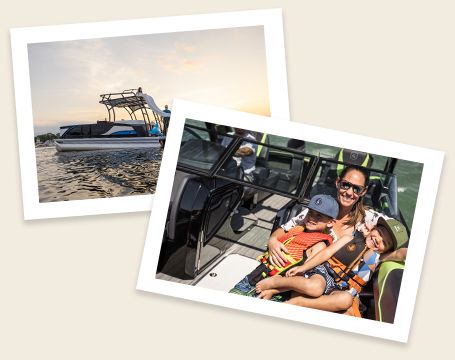 Pontoon Boats & Tritoon Boats
Time…few things in life are more cherished. Whether that time is spent with people that matter or making the memories of the future, whatever your passion, Godfrey Pontoon Boats are the perfect platform for you to make connections that will never end. Make it last with Godfrey.
View The Full Godfrey Pontoon Boat Lineup
Two Ways to Dream & Build
About Godfrey Pontoon Boats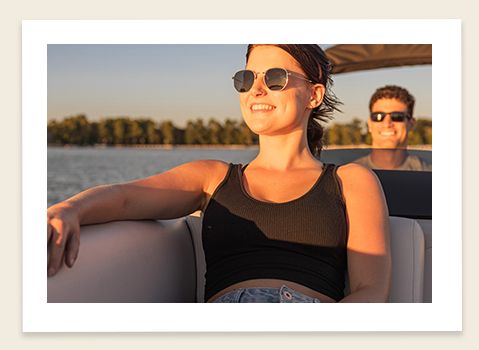 Built with enduring quality, superior craftsmanship and designed to bring you, family and friends closer, from generation to generation. It's time to make memories…time to connect. It's time for Godfrey.
If you're new to Godfrey, pontoons, or boating in general, join us as we guide you to how to get started. Learn what makes Godfrey the ultimate pontoon for you and your family.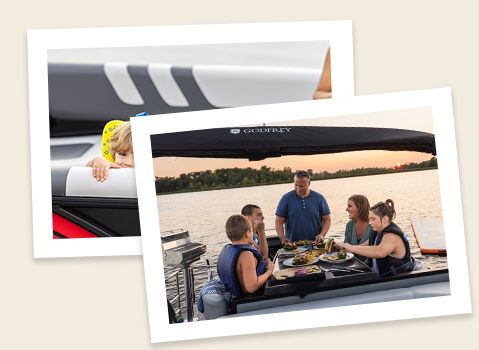 More than buying a boat, when you purchase a Godfrey you are joining an exclusive club. Here are a few resources we want to share with you.