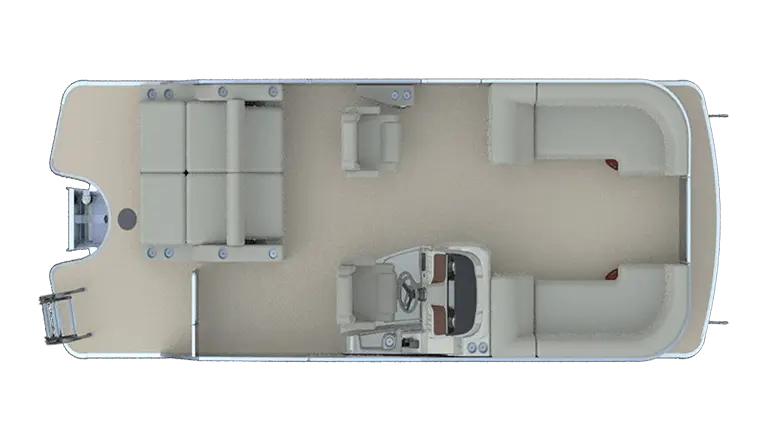 AquaPatio 235 DFL
24' overall length, Dual Flip Lounge
AquaPatio 235 EL
24' overall length, Elite - Fiberglass powered stern lounge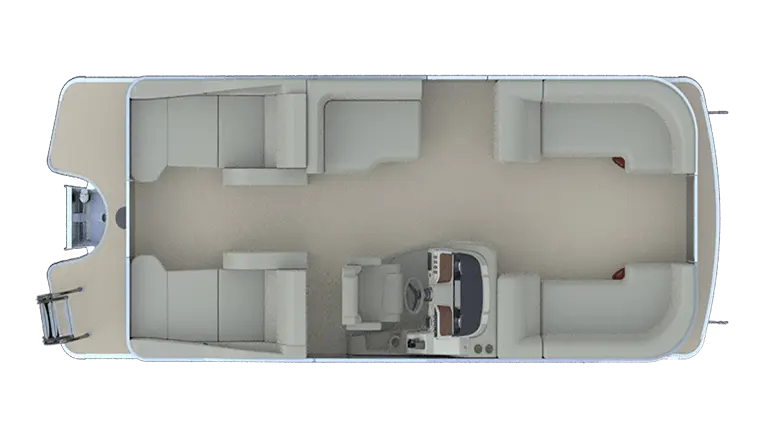 AquaPatio 235 RL
24' overall length, Rear Lounges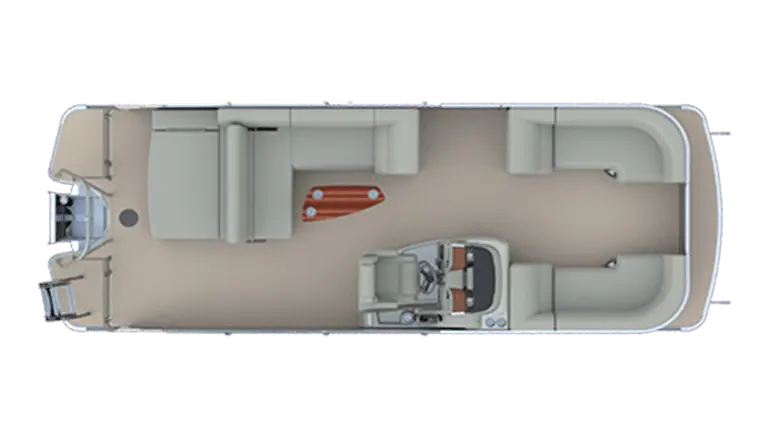 AquaPatio 235 SFL
24' overall length, Single Flip Lounge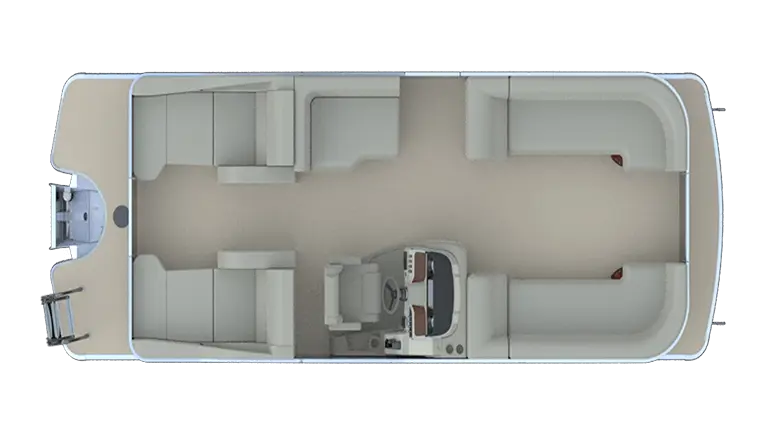 AquaPatio 255 RL
25' 10" overall length, Rear Lounges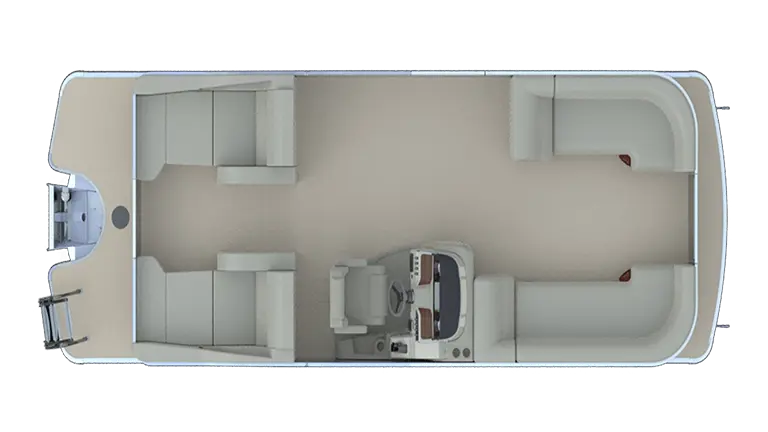 AquaPatio 255 RLH
25' 10" overall length, Rear Lounges - Handicap Accessible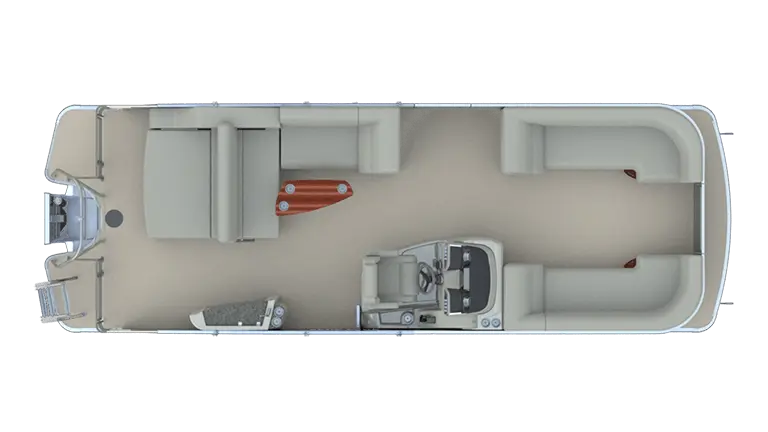 AquaPatio 255 SFL
25' 10" overall length, Single Flip Lounge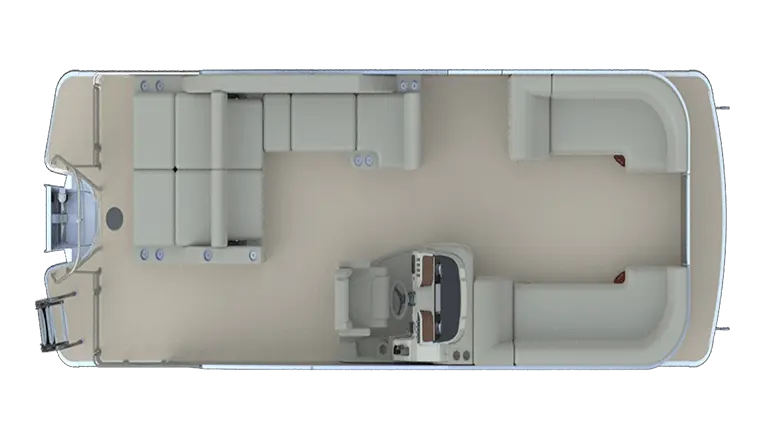 AquaPatio 259 DFL
26' 10" overall length, Dual Flip Lounge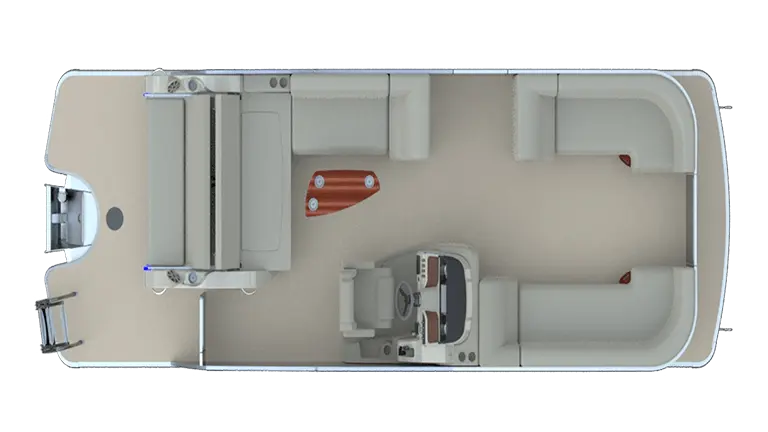 AquaPatio 259 EL
26' 10" overall length, Elite - Fiberglass powered stern lounge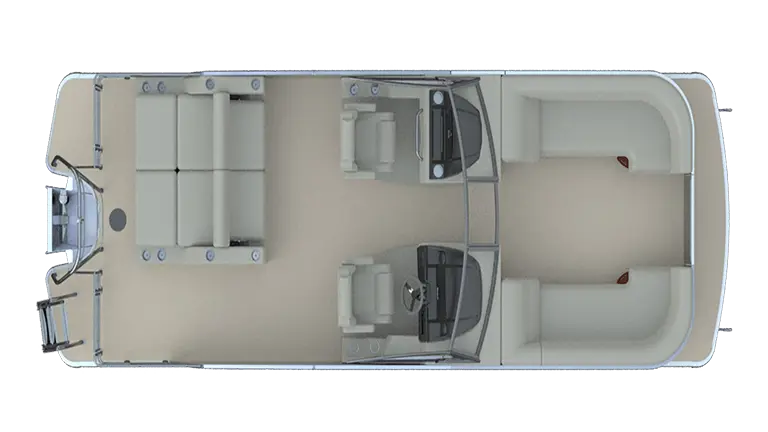 AquaPatio 259 DFLW
26' 10" overall length, Dual Flip Lounge with Windshield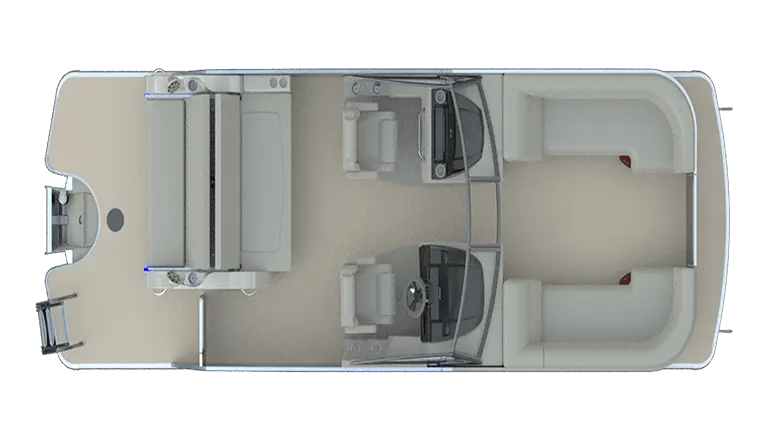 AquaPatio 259 ELW
26' 10" overall length, Elite - Fiberglass powered stern lounge with Windshield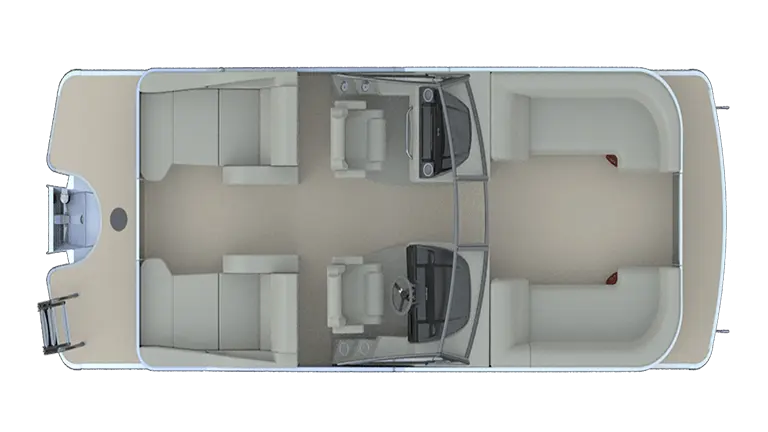 AquaPatio 259 RLW
26' 10" overall length, Rear Lounges with Windshield
---
Enjoy the best moments on water side-by-side with our convertible lounge seating where you can create the perfect place to catch some rays, catch a falling star or simply catch-up with others. The lounge design allows you to relax forwards or backwards all in the comfort of AquaPatio's overly-plush cushions and Soft-Touch vinyl.
---
There's almost no seating configuration you can't create with our innovative and incredibly adaptive configurable stern seating solution. With a push, pull and flip, you can quickly and easily create bench, lounge, chaise and even back-to-back seating options. All that's left is to add friends.
---
Our beauty is more than skin deep. Beyond the rich textured finishes of our seats and loungers and resilient rail skins, we incorporate the long-lasting durability, marine environment toughness and brilliant beauty of stainless steel in our railings and accent details.
---
Bring everything you need for a perfect day on the water with friends and family. Abundant integrated storage is found throughout the AquaPatio Lounge including under-seat, convenient large-door chaise, easy access helm with nearby USB charging port and under-helm with improved obstruction-free access.