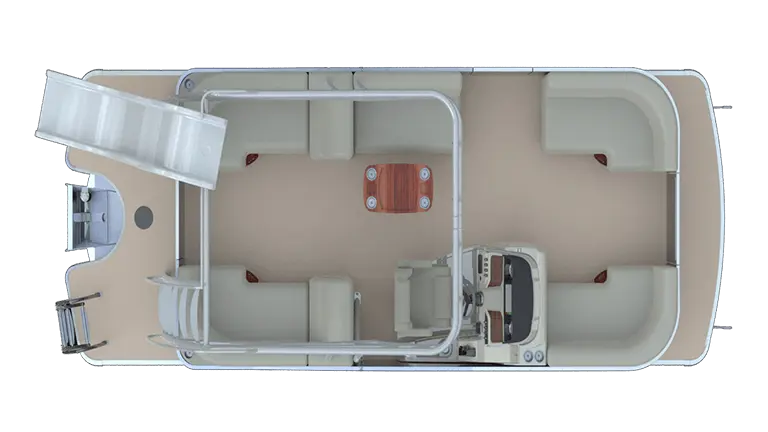 AquaPatio 235 SD
24' overall length, Sundeck Slide with SB Layout
AquaPatio 235 SDB
24' overall length, Sundeck Slide with MT Bar Layout
AquaPatio 255 SD
25' 10" overall length, Sundeck Slide with SB Layout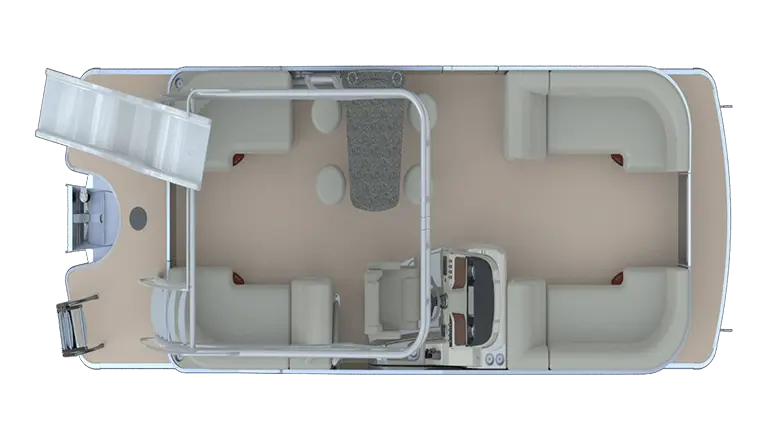 AquaPatio 255 SDB
25' 10" overall length, Sundeck Slide with MT Bar Layout
---
Make a splash with your own personal water park. The far-aft stern mount design of the water slide allows for maximum inside the railing deck space. An angled design keeps sliders away from the engine, and a water pump discharge nozzle at the top of the slide keeps things safe.
---
Where Everyone is Welcome
Grab a stool and stay cool in the shade with the Sundeck's mid-ship high-top table. The large rectangular design is surrounded by bar inspired stools, each covered in our Soft-Touch material over high-comfort foam. It's the perfect place to share tall tales or a tall beverage.
---
Seek shelter from the heat of the day and grab a seat in our comfortable split bench seating configuration. The partial wrap-around design provides for abundant high-comfort seating, while moveable cup holders ensure everyone can experience the convenience and renowned attention to detail found within every Godfrey boat.
---
One look is all it takes to know fun in the sun is what the AquaPatio Sundeck is all about. The rugged and intelligent design delivers a raw, sport-inspired style where you can choose to soak up your daily dose of vitamin D from the top or cool off in the shade below.