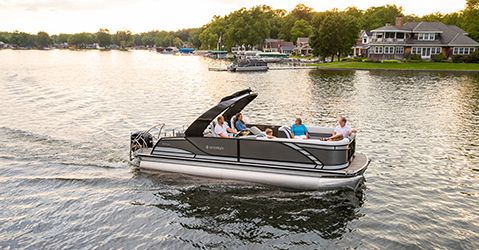 All Day Lounging Included
Let the rhythm of the water and the company of friends allow you to relax, recharge, and relish in the moment. Take it all in from one of our upscale loungers and never miss a beat when you're out on the water.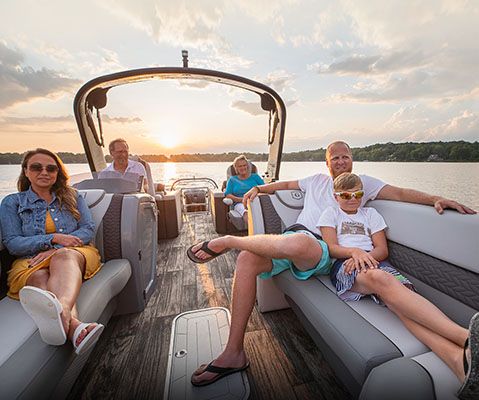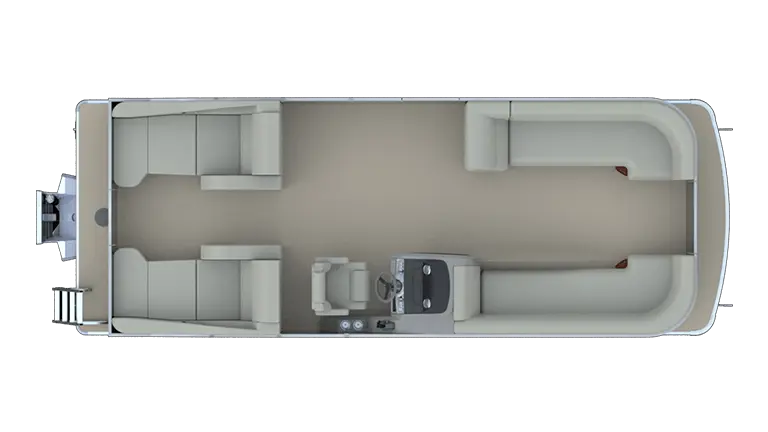 Overall Length

25' 9"

Passengers

14 - 17

Max HP

150 - 400
Monaco 255 RLH
Includes:
Boastful rear-facing loungers featuring built-in armrests
Ample pit space making this boat handicap accessible
Extended deck availability adding stern platform space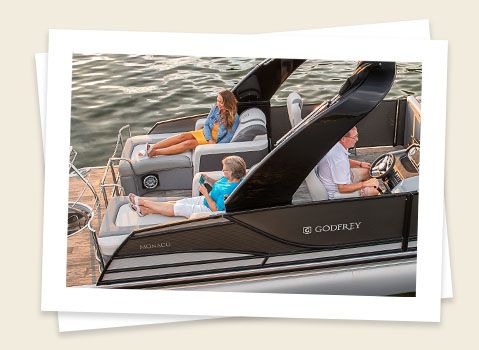 With upscale rear-facing lounge seating, let the rhythm of the water and the company of friends help you to relax, recharge and relish in the moment. Deep padding and built-in armrests result in an exceptionally comfortable design that looks as good as it feels.
Enjoy the best moments on water side-by-side with our convertible lounge seating where you can create the perfect place to catch some rays, catch a falling star or simply catch-up with others. The dual flip lounge design allows you to relax forwards or backwards all in the comfort of Monaco's plush cushions and optional premium Everlast-stitched quilt pattern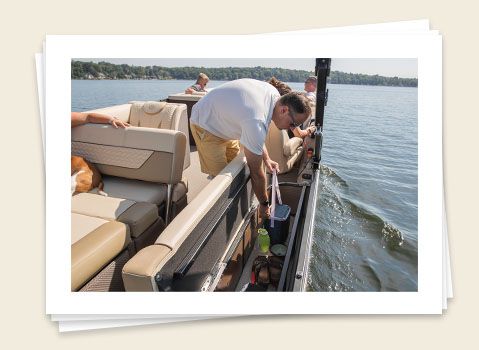 You won't find a cluttered deck here. With space to bring along everything you need for a day on the water and more, the Monaco Lounge is flush with integrated storage capabilities. Enjoy abundant underseat and chaise storage as well as a convenient USB charging port.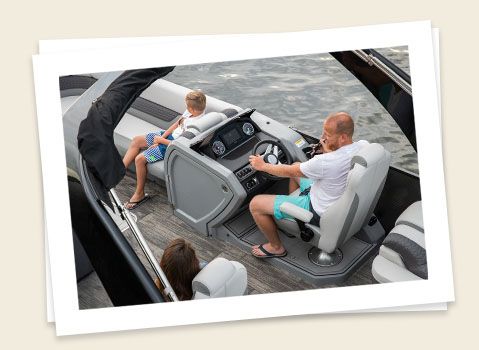 You won't find cookie-cutter consoles on a Godfrey. Inspired by the automotive industry, our intuitive, next-generation helm allows for optional upgrades as well as obstruction-free under helm access.