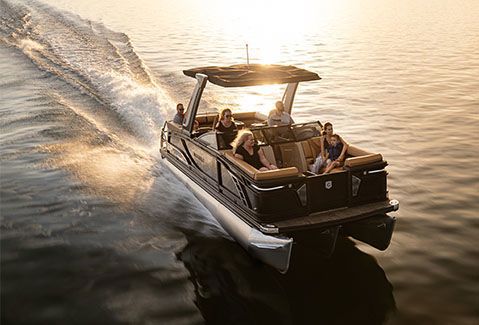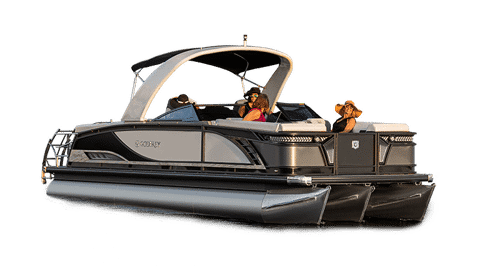 Sanpan Split Bench
Stretch out and relax with bow and stern lounge seating available in 25 and 28-foot lengths complemented by co-captain's chairs in an open-deck design.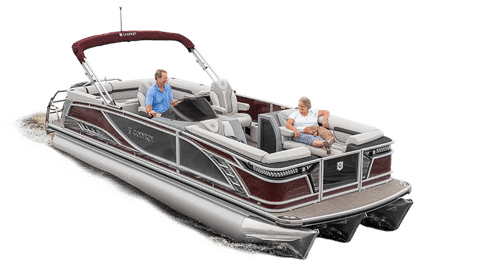 All-new smooth, dynamic styling and first-class interior in lengths from 25 and 28-feet with capacity up to 17 people makes our Sanpan Lounge the perfect place to gather with friends.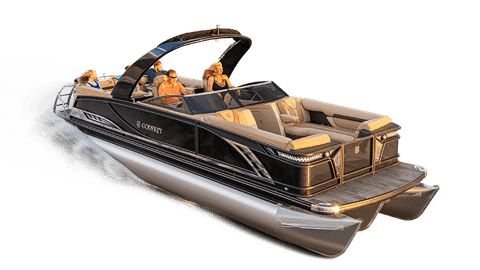 Always moving, our Sanpan Windshield models are available in a 3-tube, 28-foot configuration and delivers port-to-starboard wind protection.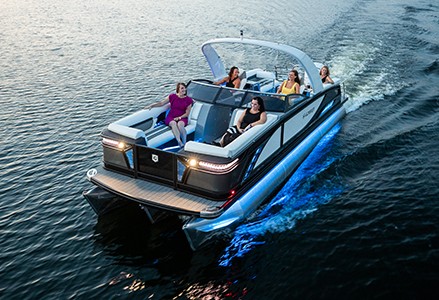 One look says it all. The Godfrey Sanpan continues to define the category with new breakthrough dynamic styling; premium performance and an intelligent design crafted specifically to make every experience and every moment unforgettable.
No matter where you look and no matter where you touch, the Godfrey Sanpan leaves no detail unfinished. From customized lighting to handcrafted finishes, not only does the Sanpan not look like other pontoons, it doesn't feel like one either.
Sanpan has defined what comfort feels like with expertly designed furniture and attention to detail that is unmatched. And we continue to raise the bar with the newly redesigned first-class interior, enhanced convenience throughout and industry-leading materials with a level of plushness you have to feel to believe.