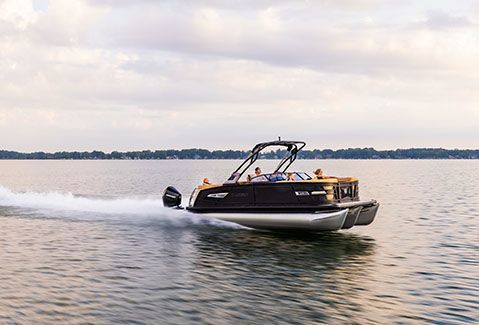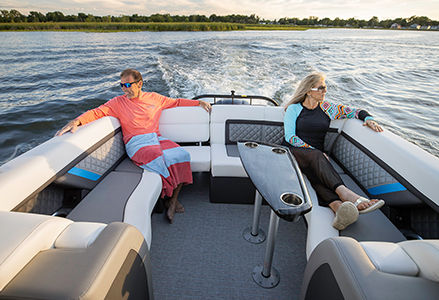 Sophistication Comes Standard
Si vous cherchez un ponton qui offre le summum en matière de sophistication que vous pouvez voir et sentir, ne cherchez pas plus loin que notre série AquaPatio. Personnalisé à votre goût et conçu pour durer toute une vie, vous choisirez parmi de nombreuses options qui amélioreront complètement votre expérience de navigation. Ne vous contentez pas de nous croire sur parole, venez voir par vous-même.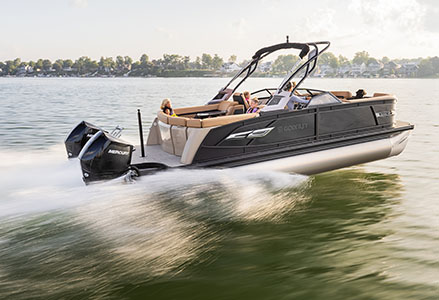 Laissez votre amour pour l'eau briller sur l'un de nos modèles AquaPatio. Avec ce bateau conçu pour durer et pour épater tout le monde, vous aurez envie de la sensation du soleil sur votre visage et du vent dans vos cheveux tout l'été.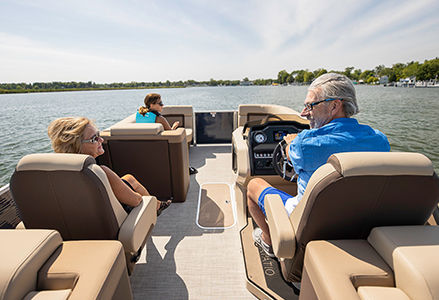 Whether you're coasting for the day or enjoying a sunset cruise, there's no doubt you'll feel right at home for every minute of the ride. Kick back, relax, and enjoy the scenery on our overly plush furniture day after day.