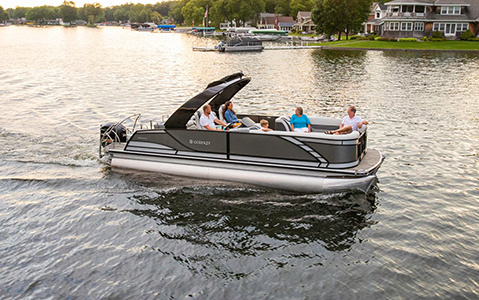 Réponses aux questions les plus fréquemment posées sur les pontons Godfrey.
Puis-je vous acheter des pièces et accessoires de bateaux pontons?
Comment savoir quelle est la valeur au détail de mon bateau ponton?
Pour trouver la valeur au détail de votre bateau, veuillez l'estimer ici.
Où puis-je obtenir un manuel d'utilisation pour mon bateau ponton?
To get a copy of the Owners Manual for your boat, click here.
Qui dois-je contacter pour les questions relatives à la garantie? Godfrey ou mon concessionnaire local?
Pour toute question ou préoccupation concernant la garantie, veuillez contacter votre concessionnaire local auprès de qui vous avez acheté votre bateau ponton Godfrey.