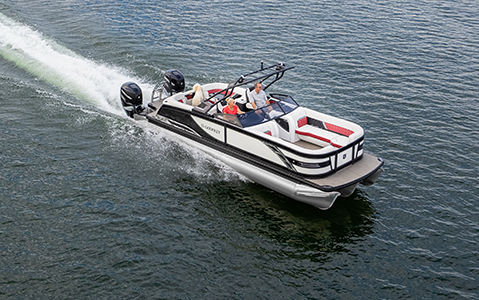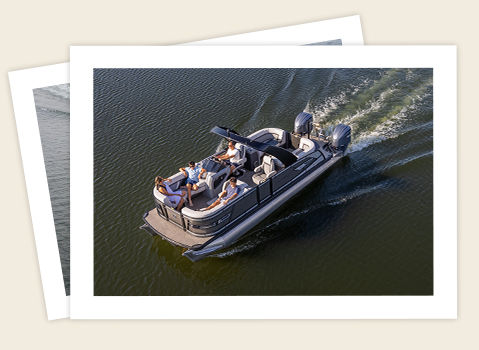 Double the power means double the fun. Unleash the epitome of immaculate pontoon performance on one of our Godfrey Twin models.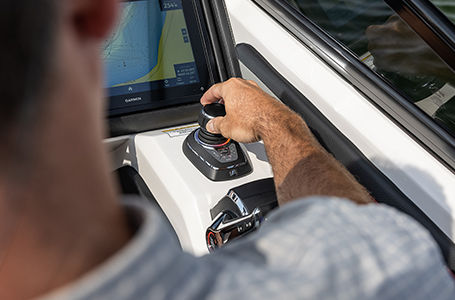 Take control of your boating experience with an optional Joystick Control. Own the water and pilot your vessel with ease whether you're docking, holding position in windy conditions, or navigating the waters.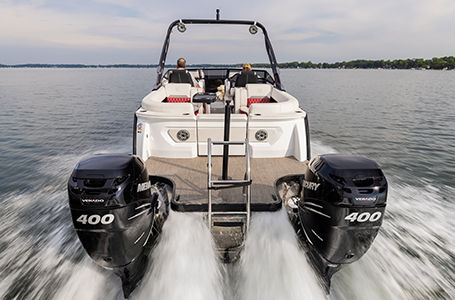 Built for optimal performance and endless on-the-water memories, our dual engine setup provides the the ultimae boating experience.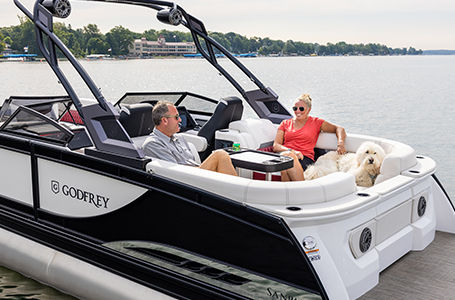 Feel confident cozying up or navigating the open water to your heart's content with our Ultra Soft Touch furniture options. Whether you're interested in an Ultra-Lounge, Split Bench or Windshield layout, all are available with our Twin Models.
Available Twin Pontoon Boat Models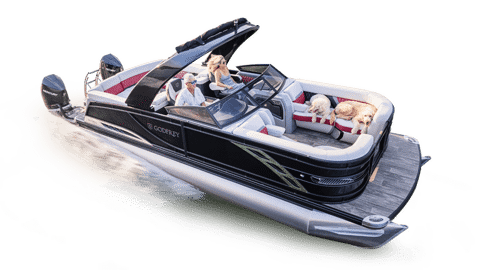 Sanpan Twin
À partir de
175 360 $
PDSF (CA)
Unleash the epitome of pontoon performance on one of our Sanpan Twin models. Unbeatable style, comfort, and convenience seamlessly blend together in 27 foot lengths.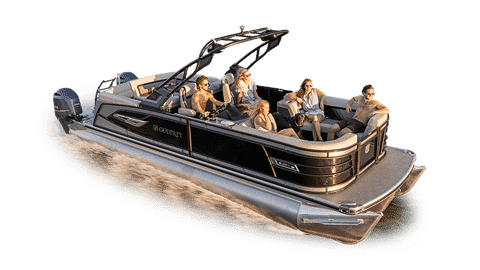 AquaPatio Twin
À partir de
153 690 $
PDSF (CA)
Make memories that last a lifetime on our AquaPatio Twin. Built to last and engineered to stand the test of time, our AquaPatio pulls out all the stops.