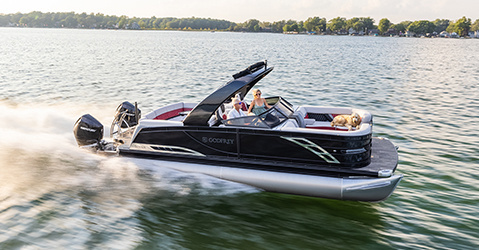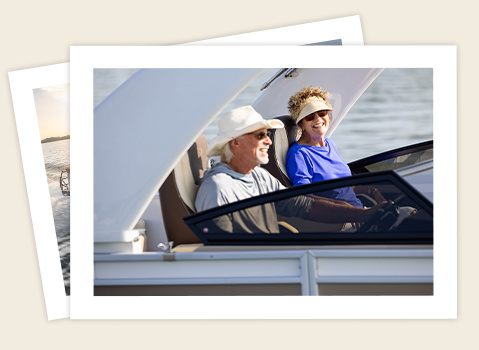 Let the sparkle of sun splashed water transport you and your guests to paradise. Enjoy a smooth and comfortable ride from behind the sporty style aboard one of our Windshield models.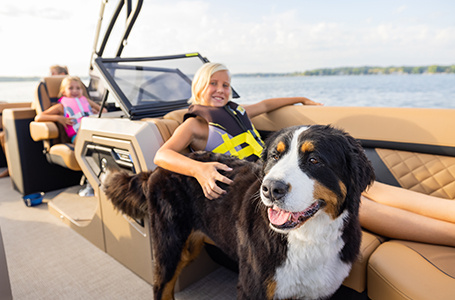 Grâce à l'ouverture pratique du pare-brise central, vous pouvez choisir une protection complète de bâbord à tribord ou créer une configuration ouverte avec un accès facile au centre de la proue.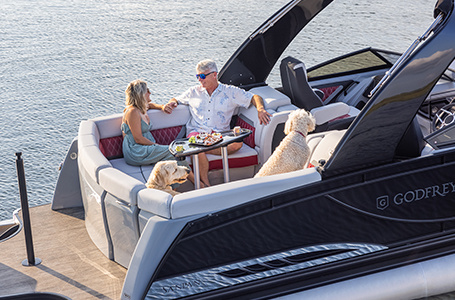 Installez-vous dans votre oasis
Non seulement la configuration du modèle Windshield donne à votre Godfrey un avantage en termes de performances, mais elle offre également un confort supplémentaire et réduit le bruit ambiant, créant ainsi une zone de répit pour les conversations ou la détente.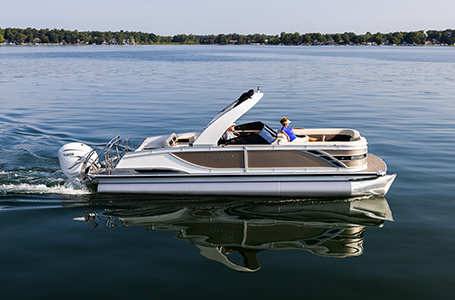 Équipé pour impressionner
La configuration du Godfrey Windshield ajoute une touche d'énergie et d'accélération de la grande route grâce à sa forme élancée et à son concept ciblé.
Sanpan Windshield
Always moving, our Sanpan Windshield pontoon boat models are available in 25 to 28-foot length configurations and delivers port-to-starboard wind protection.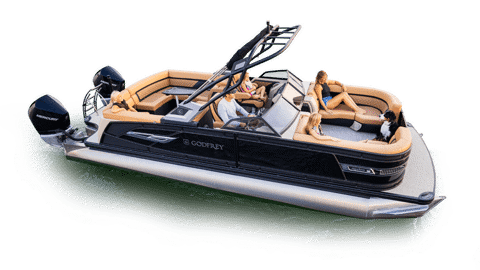 AquaPatio Windshield
All the elegance, all the sport and all the protection of a sleek wrap-around Windshield with walk-through center access available in 23 to 25-foot configurations.