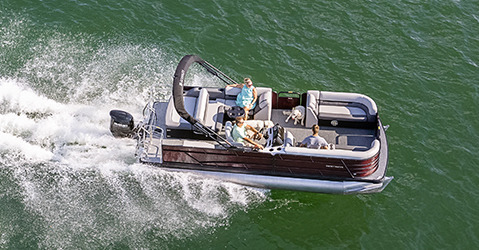 Donnez-vous ce qui a de mieux sur l'eau, sans oublier votre famille et vos amis. Nos pontons, comme les souvenirs que allez créer, résisteront toujours à l'épreuve du temps.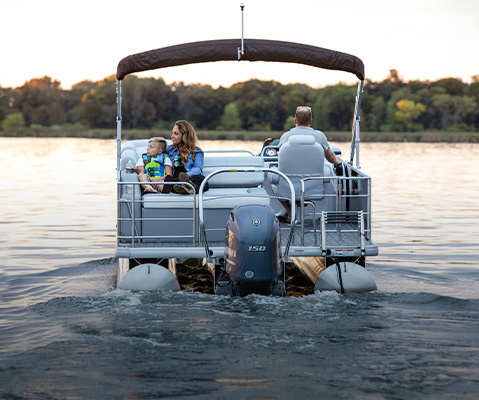 Modèles Sweetwater Lounge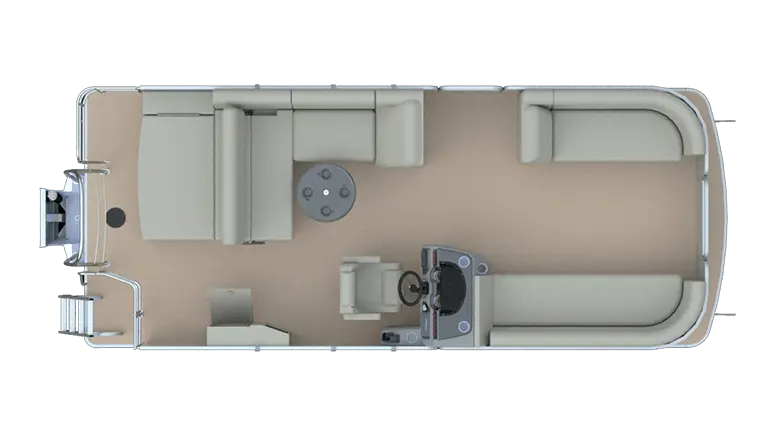 SW 2286 SFL
22' 11" overall length, Single Flip Lounge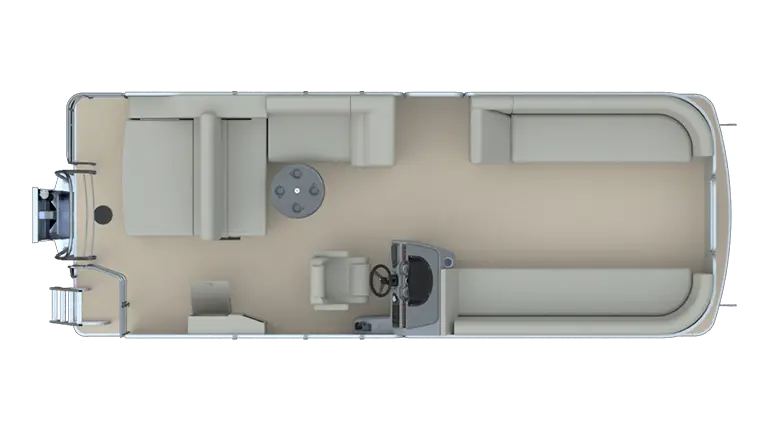 SW 2486 SFL
Longueur totale de 7,35 m (24 pi 10 po), une chaise longue rabattable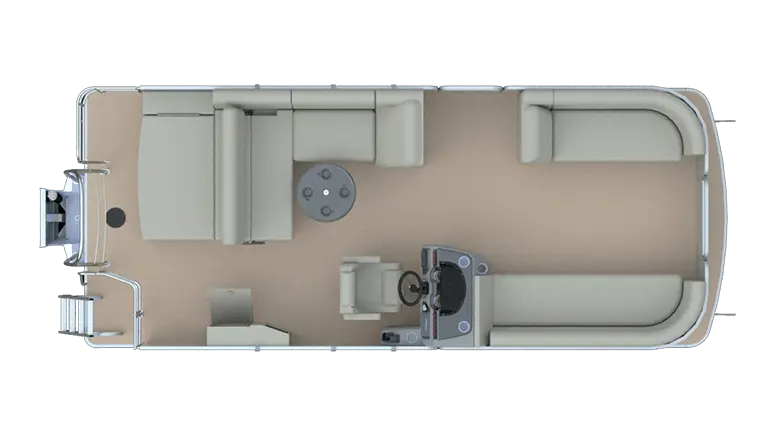 Overall Length

22' 11"

Passengers

12-17

Max HP

150-250
Sweetwater 2286 SFL
Comprend :
Single Flip Lounge allowing passengers to face forward or back
Conversation friendly table and seating
Sièges et espace de rangement spacieux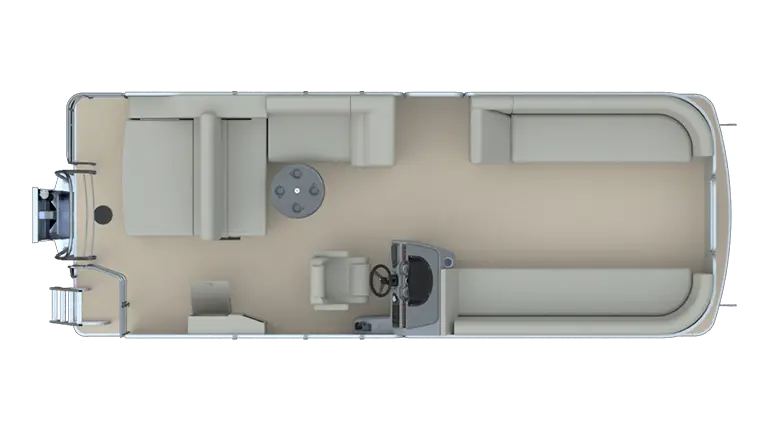 Longueur totale

7,34 m (24 pi 10 po)

Nombre de passagers

14 à 17

Puissance maximale

150 à 300
Sweetwater 2486 SFL
Comprend :
Single Flip Lounge allowing passengers to face foward or back
Conversation friendly table and seating
Ample seating space and storage
Caractéristiques et options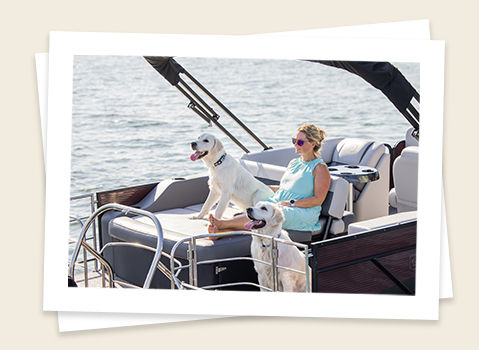 Moments les mieux partagés
Étendez-vous côte à côte sur le vaste et polyvalent salon convertible. La conception rabattable simple vous permet de vous asseoir vers l'avant ou l'arrière, ce qui en fait l'endroit idéal pour laisser le temps s'écouler et se concentrer sur des choses plus importantes.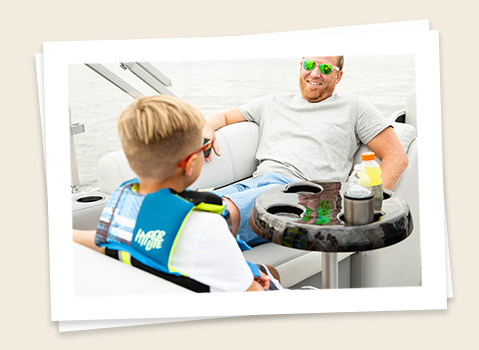 Une place pour tout un chacun
Les meilleures conversations et les meilleurs moments sont souvent partagés autour de la table. Assurez-vous que tout le monde a une place pour s'asseoir avec la table ronde standard montée à l'arrière, avec plus de place pour les boissons, les collations et bien sûr... les amis.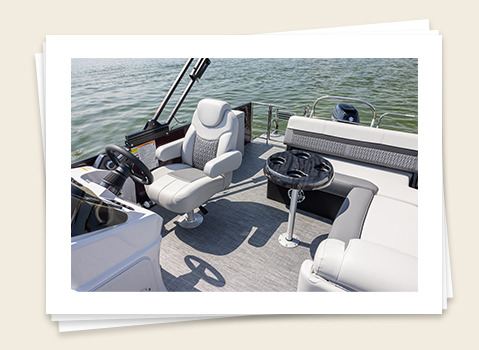 Profitez du confort, du contrôle et de la confiance du lever au coucher du soleil et au-delà grâce à notre luxueux siège pilote. Conçu et renforcé pour un soutien optimal, une ergonomie parfaite, un contrôle idéal de la barre avec une grande capacité de réglage pour un ajustement parfait, quelle que soit votre activité nautique.
Distinction que vous pouvez ressentir
Dès l'instant où vous vous installez derrière notre gouvernail redessiné, vous savez que Godfrey est un cran au-dessus. Des commandes parfaitement placées et un volant réglable qui vous permet de trouver le bon endroit, à nos jauges redessinées qui allient des touches de performance moderne à un style classique et à un gouvernail profilé inspiré de l'automobile. C'est une différence que vous pouvez voir et sentir.