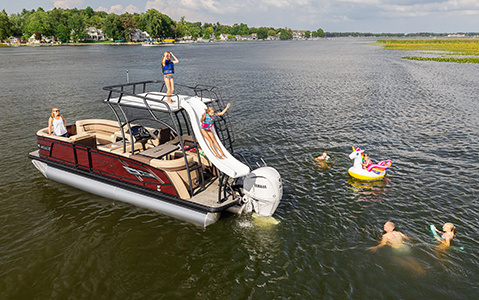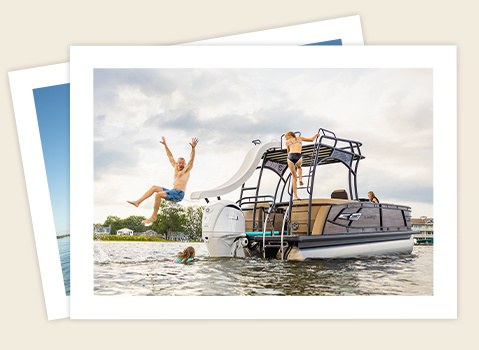 Amusez-vous à faire la bombe
Lorsqu'il est temps de plonger dans l'eau, ne cherchez pas plus loin que notre configuration de pont soleil conçue pour le plaisir et les sourires.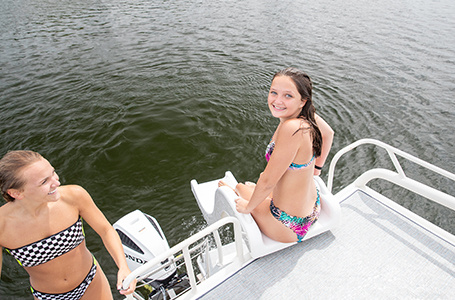 Le plaisir, le rire et les souvenirs durables sont au rendez-vous avec le toboggan du pont soleil qui fera ressortir l'enfant en chacun de nous.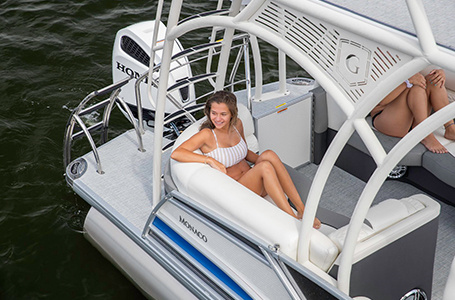 Cool off on the comfortable Split Bench seating located under the shade of the sundeck.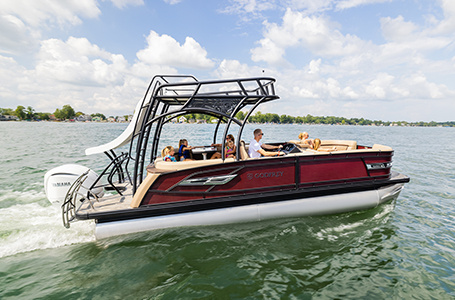 Rapprochez-vous des rayons de soleil de la mi-journée ou obtenez le point de vue idéal pour les célébrations avec feux d'artifice du milieu de l'été lorsque vous montez sur le pont soleil.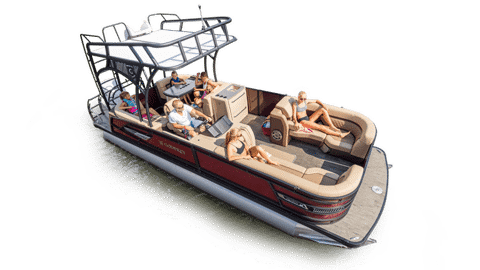 AquaPatio Sundeck
Profitez de chaque moment avec vos personnes préférées sur notre modèle AquaPatio Sundeck. Vous vous amuserez au soleil tous les jours sur l'eau et vous adorerez ce modèle polyvalent remarquable!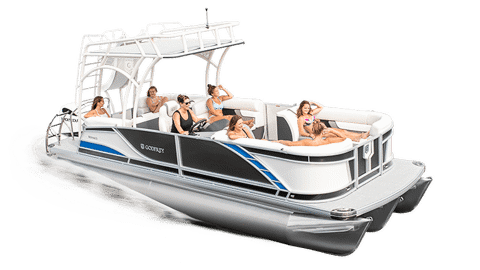 Monaco Sundeck
Tout simplement trop de plaisir pour une seule personne! Passez une journée à créer des moments inoubliables sur l'eau sur l'un de nos modèles Monaco Sundeck unique en son genre de 7 et 7,6 m (23 et 25 pi) avec un espace de passage au centre, un toboggan arrière et un bar facultatif au milieu du navire.