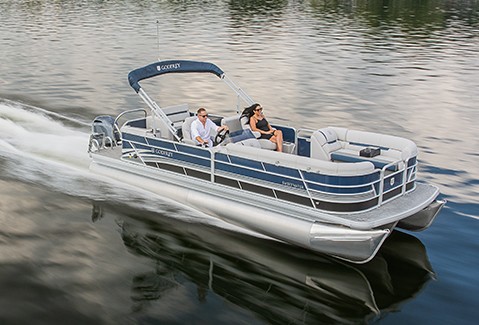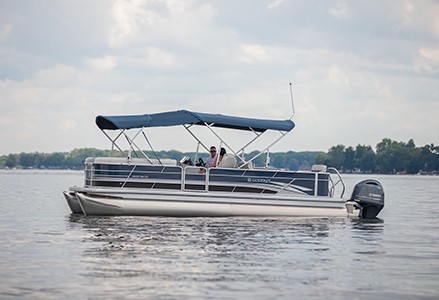 Faites-vous pincer, pas les sous
Vous n'avez pas besoin de dépenser une fortune pour enrichir votre temps passé sur l'eau. Le Sweetwater combine plusieurs de nos caractéristiques les plus recherchées, des équipements attrayants et une qualité durable pour des souvenirs et un bateau qui durera toute une vie.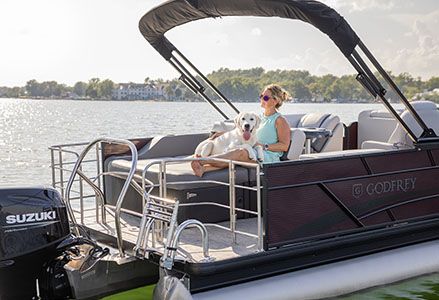 Conçu pour s'adapter à votre vie
Aussi variée que ceux qui en possèdent un, la série Sweetwater offre un incroyable éventail de plans et d'options pour répondre parfaitement à vos besoins, votre passion et votre famille. De conception intuitive et adaptable pour une polyvalence inégalée, vous tirerez le meilleur parti de chaque minute passée sur l'eau.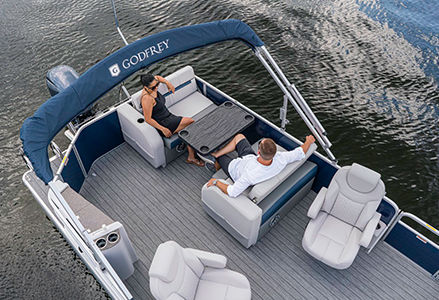 Superbe, à l'intérieur comme à l'extérieur
Let your one-of-a-kind personality shine when you select from multiple color, flooring, canvas, fabric, audio, lighting and graphic combinations to customize the look and feel of your Sweetwater.