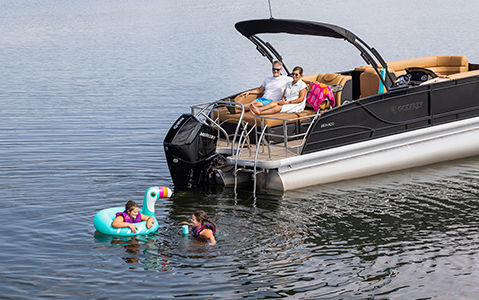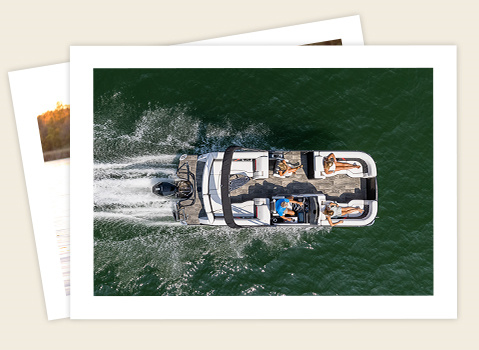 Les souvenirs sont ancrés dans notre environnement et ceux avec qui nous choisissons de les partager. Ce sont les souvenirs pour lesquels nous vivons et pour lesquels Godfrey a été conçu.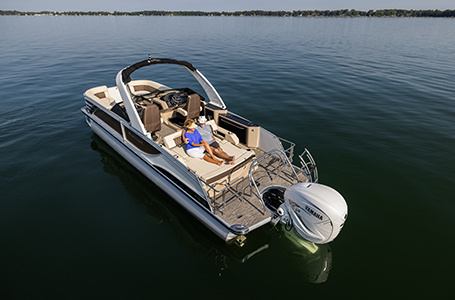 Détendez-vous en toute quiétude
Our Single, Dual Flip Lounge or Ultra-Lounge stern seating makes for the perfect place to unwind at the day's end and share the reflected rays of sunshine in your wake.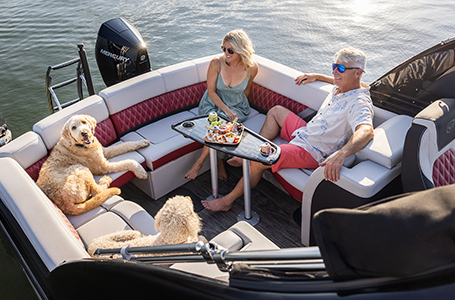 Our adaptable lounge boat seating system allows you to configure the ideal layout to fit your family and boating style.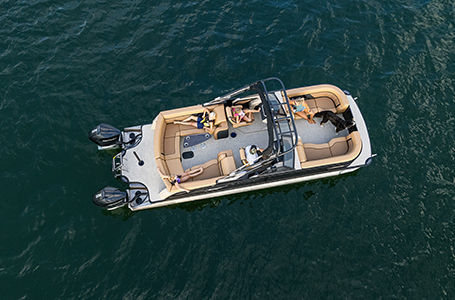 Deux fois plus de confort
Notre configuration de sièges Ultra Lounge comprend des sièges en U à la poupe et des chaises longues à la proue pour que tout le monde puisse profiter de la journée en tout confort.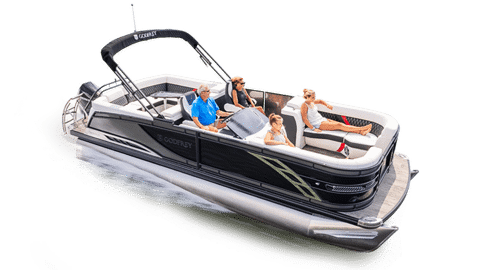 Sanpan Lounge
À partir de
135 460 $
PDSF (CA)
Un tout nouveau style dynamique aux lignes fluides et un intérieur de première classe offert dans des longueurs de 7,6 et 8,5 m (25 et 28 pieds) avec une capacité de 17 personnes font du modèle Lounge l'endroit idéal pour se retrouver entre amis.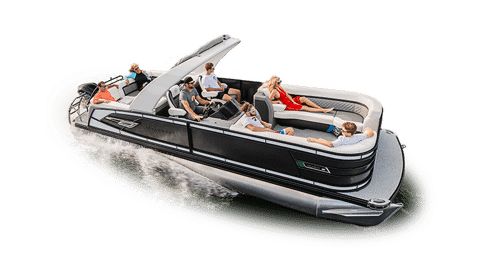 AquaPatio Lounge
À partir de
116 655 $
PDSF (CA)
Une variété de sièges et de possibilités de détente vous permet de vous relaxer quand il fait chaud et d'admirer le coucher du soleil par la suite. Choisissez entre les modèles de 7,3 m (24 pi) pour 12 passagers et de 7,9 m (26 pi) pour 18 passagers.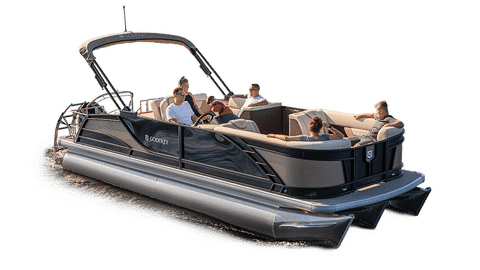 Monaco Lounge
À partir de
76 175 $
PDSF (CA)
Parfois, les meilleurs jours sur l'eau en compagnie des membres de la famille et des amis sont ceux où l'on ne fait rien du tout. Détendez-vous et détendez-vous avec un modèle Monaco Lounge de 7 et 7,6 m (23 et 25 pi) de long.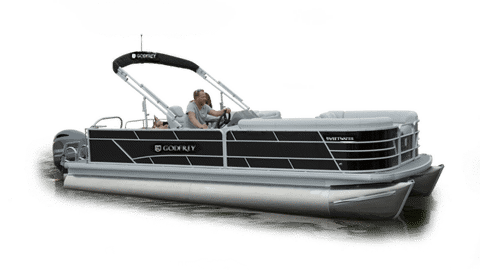 Sweetwater Lounge
À partir de
55 360 $
PDSF (CA)
Montez à bord et préparez-vous à un moment de détente. Le modèle Sweetwater Lounge vous permet de prolonger les meilleurs jours de la saison grâce à sa polyvalence, son confort et ses caractéristiques conçues sur mesure pour la détente, dans des longueurs de 6,7 et 7,3 m (22 et 24 pi).