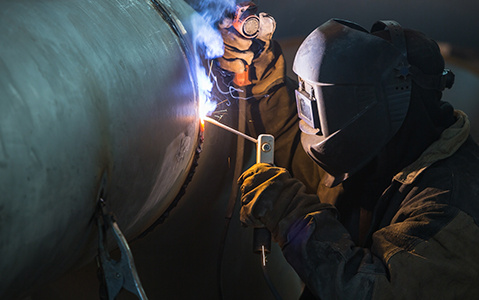 As the recognized leader in quality, innovation and styling, Godfrey Pontoons continues to set the standard for design, construction and innovation. In fact, Godfrey pioneered many of the systems that have become industry standards. With over 60 years of experience, we work hard to build boats that will be part of your family for years to come.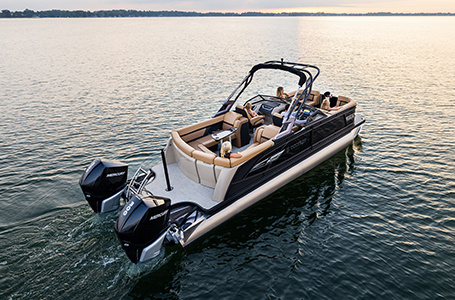 Tubes and Saddle Brackets
Larger saddle brackets create stronger contact with the tube and minimize racking even in rough water. Combined with our chambered tubes, you get a structurally sound deck that maximizes performance.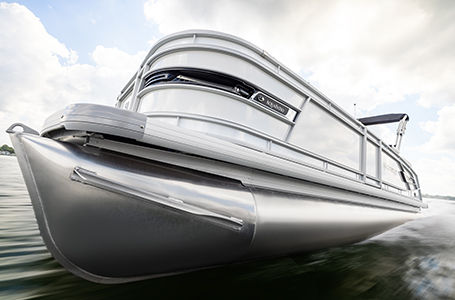 Heavy-Gauge Extruded Spray Rail
Our tubes are outfitted with oversized, heavy-duty, extruded spray rails. Their concave shape channels water down, away from the interior of the boat and your passengers, to keep your ride smooth and dry.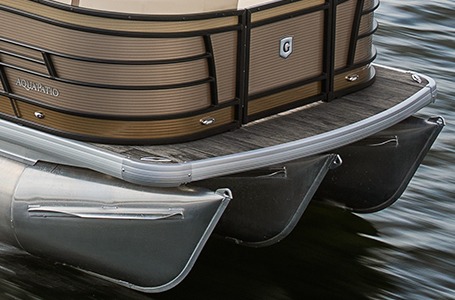 Rail de roulement pleine longueur du canal en F
L'épaisseur et la forme de la rambarde créent une finition de pont durable qui protège votre bateau contre les éraflures et les coups de quai.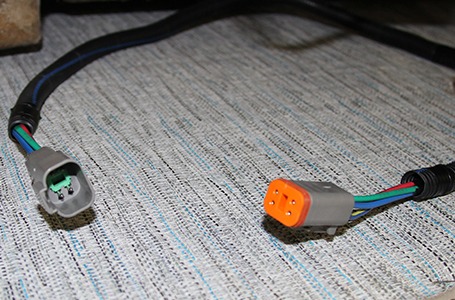 Connecteurs électriques Deutsch
Des connecteurs prêt-à-l'emploi résistants à l'eau protègent vos composants et facilitent l'ajout ou le remplacement d'accessoires.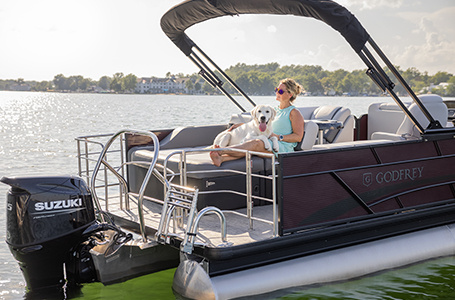 Nos tableaux arrières scellés vous permettent d'éviter les soucis liés à la navigation de plaisance. Construit pour durer et soutenir la garantie structurelle à vie.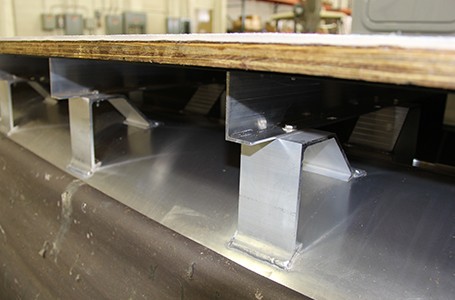 Nos canaux en C centrés, robustes, surdimensionnés et extrudés créent l'intégrité et la durabilité de la structure du pont.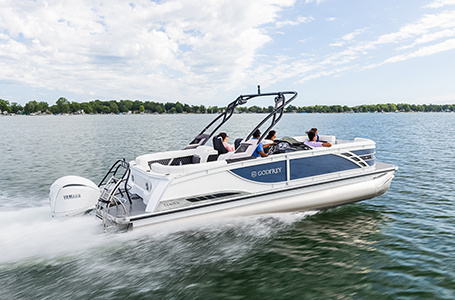 Nos virures portantes plus larges vous permettent de planifier plus rapidement afin de maximiser l'efficacité et de réduire la traînée.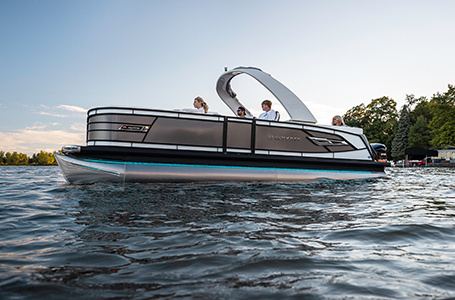 Rails entièrement anodisés
Ce processus élimine les traces qui peuvent être causées par des soudures non protégées.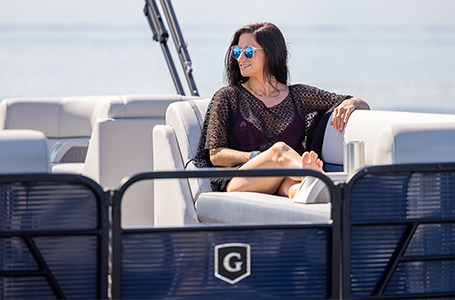 Rail skins with Fluted Design
Our rail skins are fluted like corrugated boxes for added strength, impact-damage resistance, and a quiet, rattle-free ride.