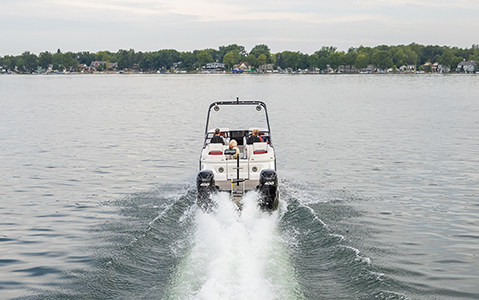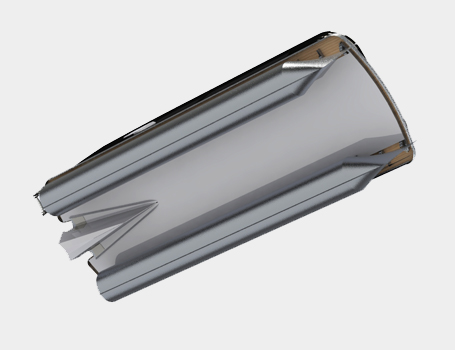 Des tubes ultra de 25 pouces avec un tablier robuste et un Slipstream exclusif.


La conception exclusive améliore l'écoulement de l'eau vers les moteurs pour un rabotage plus rapide.
Les planches de terrasse résistantes augmentent la stabilité et la maniabilité.
Les nez de WaveCutter tranchent sans effort dans l'eau pour une navigation en douceur.
Notre technologie à deux tubes vous offre un confort et une réactivité qui défient les triples tubes de la concurrence.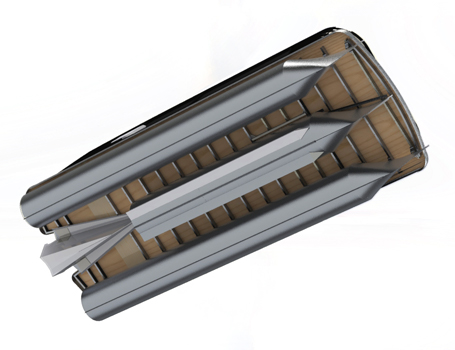 Tube sport évolutif de 25 po avec virures portantes.
Un troisième tube crée une conduite plus élevée avec plus de stabilité.
Les virures portantes améliorent les temps de rabotage et augmentent les capacités de puissance.
Un plus grand support de poids augmente la capacité en passagers.
Notre Sport Tube vous offre une maniabilité inégalée, une meilleure tenue de route et de meilleures performances sportives.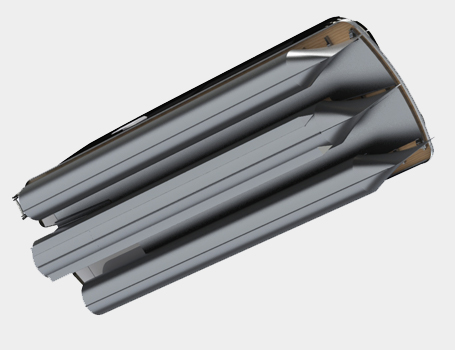 La technologie GTP™ à triple tube avec des barres de levage surdimensionnées de 6 pouces pour la meilleure performance de ponton disponible sur le marché aujourd'hui.


La conception ultramoderne du tube central :
Permet une plus grande puissance
Améliore les vitesses de pointe
Augmente les capacités des passagers
Fournit une répartition intelligente du poids pour une meilleure stabilité
GTP™ comprend une direction hydraulique assistée pour un contrôle amélioré avec moins d'effort à des vitesses plus élevées, en particulier avec les moteurs de forte puissance (Sanpan et AquaPatio uniquement).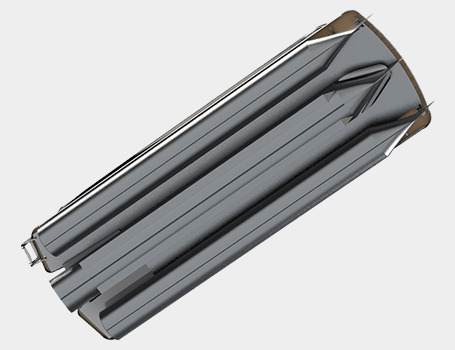 Oversized 6" lifting strakes.
Two 27" outer tubes with a 29" center tube for the ultimate in pontoon performance
Lifting strakes and inside skirting.
Power-assist hydraulic steering on Sanpan and AquaPatio models.
Disponibilité de l'ensemble à triple tube
iMPACT +
GTP 27
Sport 29
Sport 27

XP

iMPACT +

•

GTP 27

Sport 29

Sport 27

Sanpan

iMPACT +

•

GTP 27

•

Sport 29

Sport 27

AquaPatio

iMPACT +

•

GTP 27

•

Sport 29

Sport 27

Monaco

iMPACT +

•

GTP 27

•

Sport 29

•

Sport 27

•

Sweetwater

iMPACT +

GTP 27

•

Sport 29

•

Sport 27

•

Xperience

iMPACT +

GTP 27

Sport 29

Sport 27

•

Habillage sous le pont

iMPACT +

•

GTP 27

•

Sport 29

Sport 27

Virures portantes

iMPACT +

•

GTP 27

•

Sport 29

•

Sport 27

•

Tube central supplémentaire

iMPACT +

•

GTP 27

•

Sport 29

•

Sport 27

•

Servodirection hydraulique

iMPACT +

•

GTP 27

•

Sport 29

Sport 27