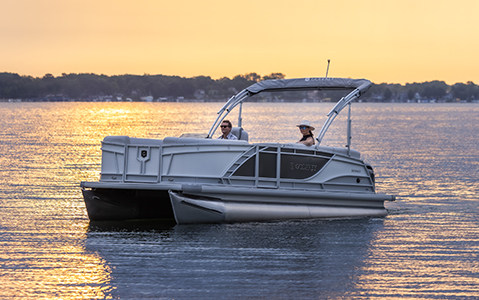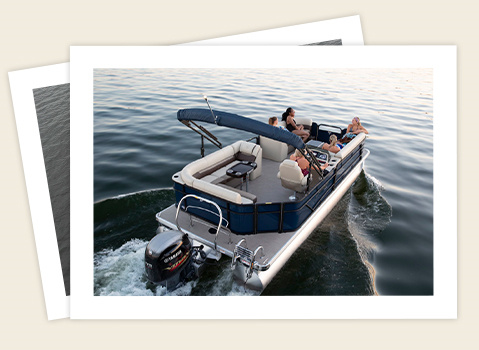 Croisière à toute vitesse
Le style définitif et le luxe de la configuration Cruise assurent le confort en cours de navigation ou lorsque vous n'avez pas d'endroit particulier où aller.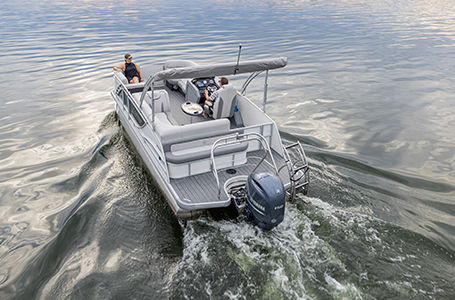 L'espace qui vous permet de bouger
Function, form and style all come together with our Cruise models. Intelligent layouts add versatility and storage including a stern mounted toy box with flip-top bench seating on select models.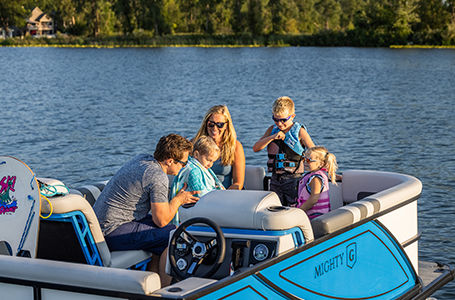 Temps passé avec les autres
Cruise model seating provides the ideal place to catch up with friends and family.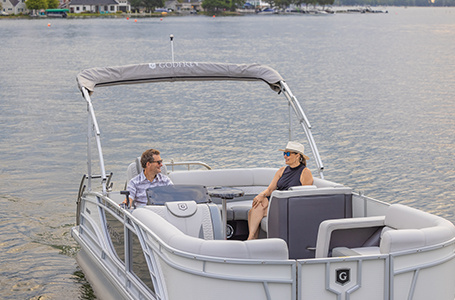 La configuration innovante des sièges de poupe du modèle Cruise comprend un accès au pont de baignade et des sièges convertibles en L où tout le monde peut se rassembler.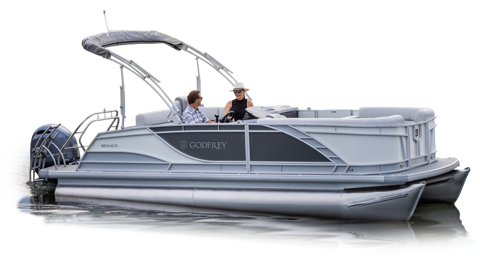 Monaco Cruise
À partir de
67 570 $
PDSF (CA)
Polyvalents et élégants, nos modèles Monaco Cruise de 5,8 à 7,6 m (19 à 25 pi) offrent plus de places avec des sièges en forme de L, une table standard pour se réunir entre amis et une plateforme de baignade arrière prolongée.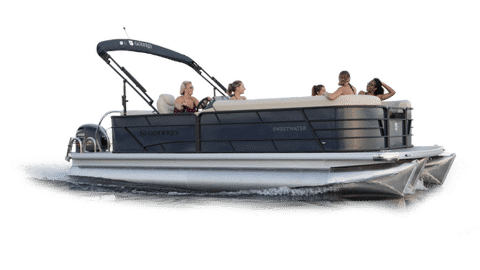 Sweetwater Cruise
À partir de
47 895 $
PDSF (CA)
Posez le tapis de bienvenue et enlevez vos chaussures, il y a quelque chose de bien dans un Sweetwater Cruise. Offert en longueurs de 5,8 à 7,3 m (19 à 24 pi) avec des options de personnalisation presque illimitées.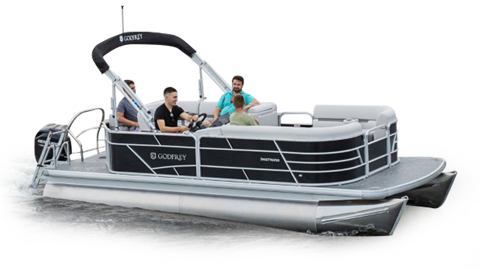 Xperience Cruise
À partir de
39 345 $
PDSF (CA)
Cruise into fun on the water on one of our Xperience Cruise models. You will love making memories with your favorite people on one of these versatile pontoons.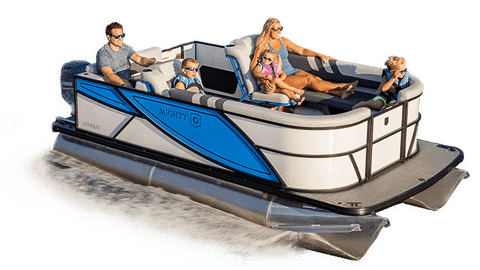 Mighty G Cruise
À partir de
26 730 $
PDSF (CA)
Compact and highly maneuverable, the Mighty G Cruise is the ultimate entry into pontooning. Compatible with either electric or gas propulsion, the Mighty G Cruise has a length of 15-feet, seven inches and a seven-foot, six-inch beam, offering plenty of room for up to seven passengers.