Legacy Meets Extravagance
The culmination of more than 60-years of innovation, comfort, quality, style and craftsmanship has led to the most extravagant Godfrey to ever grace the water. Visually breathtaking, it redefines the category and delivers an incomparable boating experience.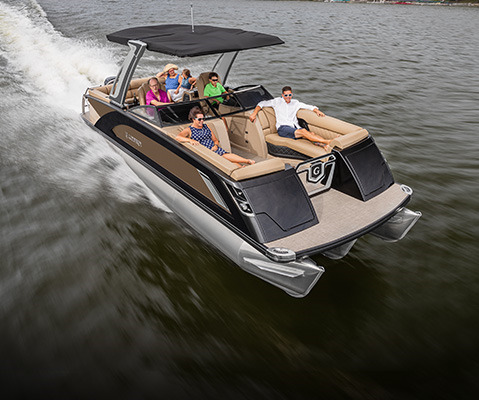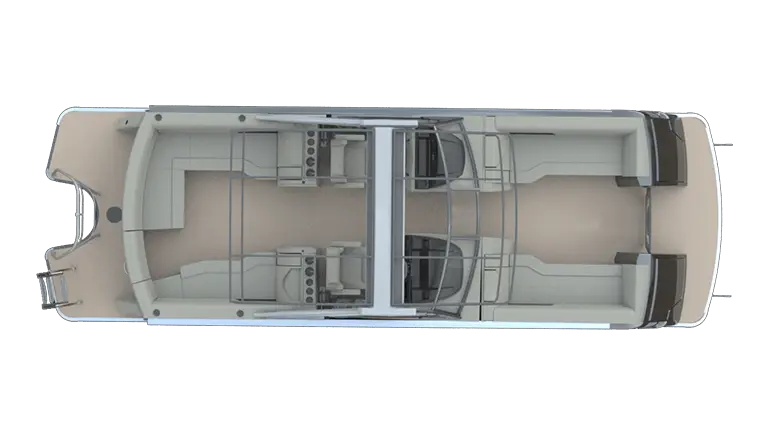 Longueur totale

8,60 m (28 pi 2 po)

Nombre de passagers

16

Puissance maximale

425
LX 2850 ULW
Longueur totale de 8,58 m (28 pi 2 po), chaises longues en U avec pare-brise
Comprend :
Arche hydraulique avec éclairage RGB et blanc
Ensemble iMPACT + de série, tube central de 73,6 cm (29 po)
Godfrey Extreme Sound avec éclairage RGB de série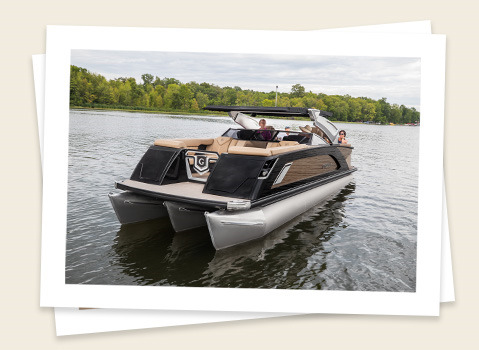 Raise the Bar on Style and Convenience
Élégamment conçu pour mettre en valeur les lignes sculptées du Godfrey LX, l'arche bimini exclusive à réglage électrique peut être levée et abaissée pour un accès rapide et facile au hangar à bateaux ou à l'élévateur couvert. Fabriqué à partir d'aluminium de première qualité, l'usinage détaillé est complété par une finition exceptionnelle conçue pour une beauté durable.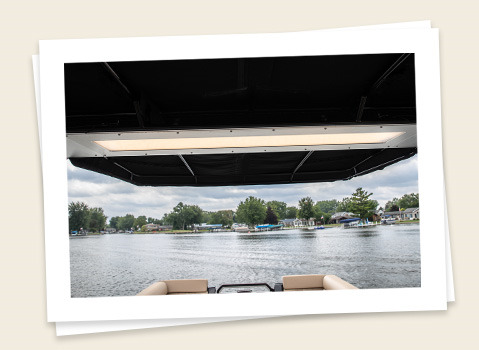 Notre arche bimini exclusive à réglage électrique comporte un panneau lumineux intégré et réglable par l'utilisateur, conçu pour éclairer l'ensemble de la barre et de la zone environnante. Contrôlé depuis le centre de commande de l'écran tactile du GXS, choisissez une multitude de teintes d'éclairage et de luminosité pour simplement éclairer le chemin ou créer une ambiance.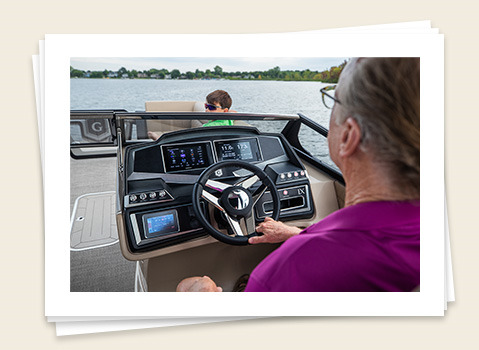 The Godfrey Command is the most advanced and most luxurious control helm we've ever engineered. Featuring two customizable 7-inch touch-screens and two-banks of fully-customizable soft-touch buttons; it delivers complete mode customization and screen configuration allowing you to create a combination of settings and preferences activated with the simple push of a button.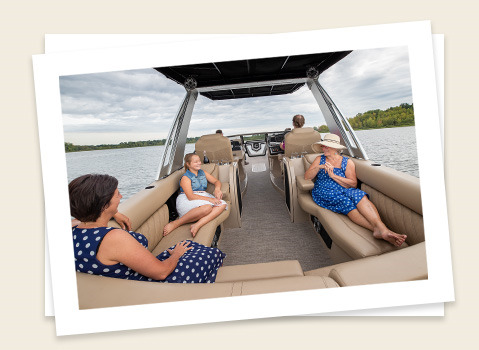 Premium You Can See and Feel
From the moment you enter the deck of the Godfrey LX, you'll experience a heightened level of luxury. Premium furniture finished in our new rich-textured Soft-Touch marine-grade vinyl features a seamlessly integrated swim deck platform access. Elsewhere the use of robust machined and anodized materials including the bow access gate perfectly compliment the hand-stitched soft accent finishes placed throughout.