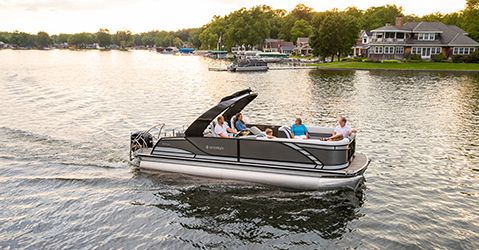 All Day Lounging Included
Let the rhythm of the water and the company of friends allow you to relax, recharge, and relish in the moment. Take it all in from one of our upscale loungers and never miss a beat when you're out on the water.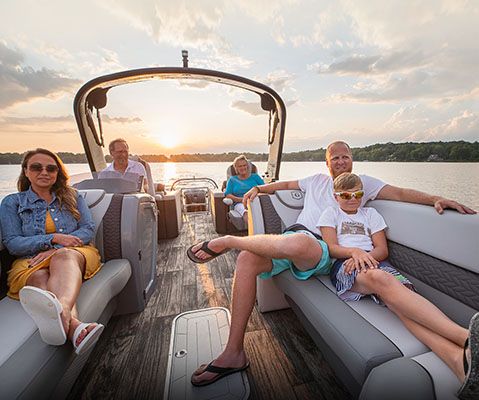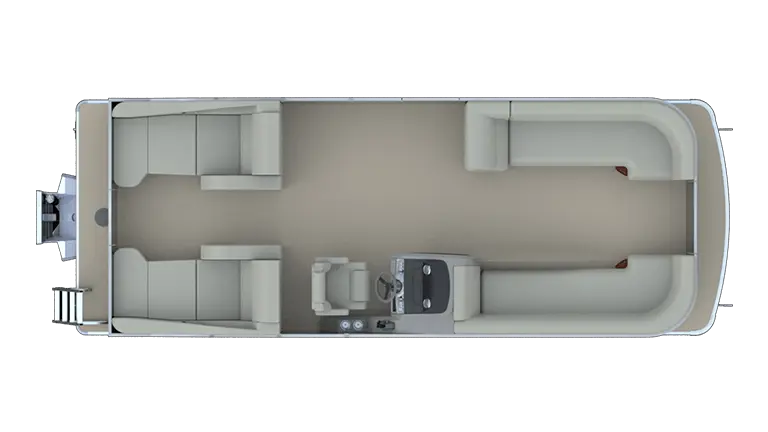 Longueur totale

7,89 m (25 pi 9 po)

Nombre de passagers

14 à 17

Puissance maximale

150 à 400
Monaco 255 RLH
Comprend :
Grandes chaises longues orientées vers l'arrière avec accoudoirs intégrés
Le vaste espace de cockpit rend ce bateau accessible aux personnes handicapées
Option de pont allongé ajoutant de l'espace sur la plateforme de la poupe
Caractéristiques et options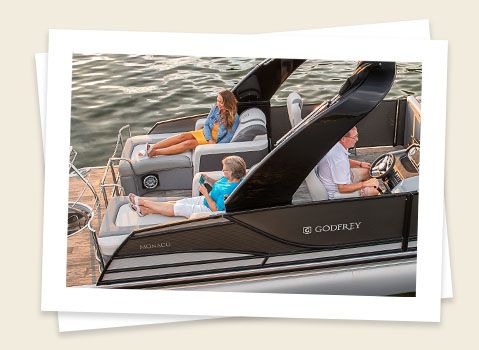 Avec des chaises longues haut de gamme orientées vers l'arrière, laissez le rythme de l'eau et la compagnie des amis vous aider à vous détendre, à vous ressourcer et à savourer le moment présent. Le rembourrage profond et les accoudoirs intégrés donnent un design exceptionnellement confortable qui est aussi beau qu'il est agréable au toucher.
Profitez des meilleurs moments sur l'eau côte à côte grâce à nos sièges de salon transformables où vous pouvez créer l'endroit parfait pour profiter de quelques rayons, apercevoir une étoile filante ou simplement échanger avec d'autres personnes. La conception longue double rabattable vous permet de vous détendre vers l'avant ou vers l'arrière dans le confort des coussins moelleux Monaco et avec le motif matelassé cousu Everlast exceptionnel en option.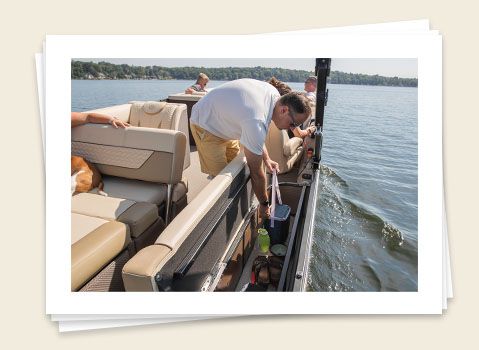 Vous ne trouverez pas de terrasse encombrée ici. Avec de l'espace pour emporter tout ce dont vous avez besoin pour une journée sur l'eau et plus encore, le modèle Monaco Lounge est doté de capacités de rangement intégrées. Profitez de nombreux espaces de rangement sous le siège et sur les chaises, ainsi que d'une barre facile d'accès avec un port de chargement USB à proximité et d'un accès libre amélioré sous la barre.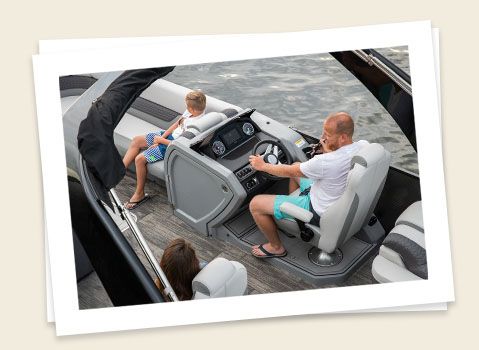 La nouvelle forme de contrôle
Vous ne trouverez pas de consoles à l'emporte-pièce sur un Godfrey. Nos concepteurs ont utilisé la technologie de conception assistée par ordinateur et se sont inspirés des tendances récentes des intérieurs automobiles pour mettre au point notre barre de nouvelle génération. La forme définie avec des zones tactiles texturées et une configuration intuitive permet d'utiliser un grand écran Garmin 742 en option et un nouveau espace de rangement sans obstruction sous la barre.