Have questions about a recent order or would like to change something? Try the links below.
We currently accept Visa, MasterCard, American Express®, Discover Card, PayPal, and Zip Pay.
Credit Cards
You can store multiple credit cards to use for your online purchase on Polaris websites. During the Payment step in the checkout process, you can add and save credit card information. If you have multiple payment methods saved, you can select one of those methods for your order.
Your billing information must be exactly as it appears on your credit card statement. If any numbers are different, we cannot process your order. Be sure to correctly spell city names and avoid using abbreviations unless that is how your information appears on your statement.
Security Codes
Every credit card has a security code used to help verify that the card is in your possession. Where you find the security code depends on the card (see graphic below).
If you have a Visa, Mastercard or Discover, turn the card over. In the signature box or just to the right of it, you will see a series of digits. However long the series, the final three digits are the security code.
American Express cardholders can find their security code on the front of the card, either to the left or right of the embossed 15-digit card number. These four digits are printed in black, not embossed.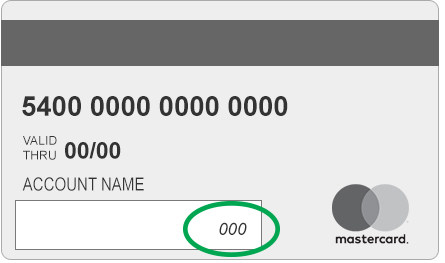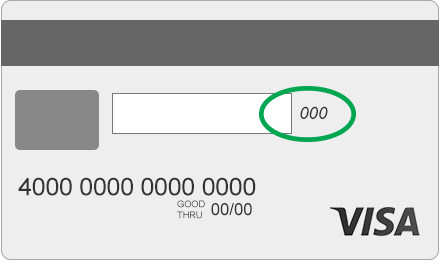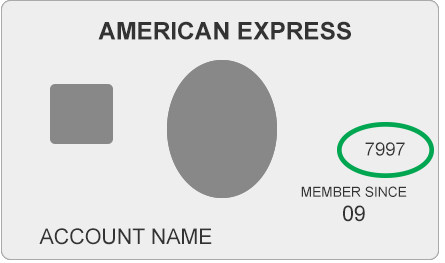 Cartes de débit avec le logo Mastercard ou Visa
Le paiement est déduit de votre compte au moment de l'approbation de votre carte.
PayPal
PayPal est un moyen plus sûr et plus facile de payer en ligne sans révéler votre numéro de carte de crédit. Avec un compte PayPal, vous pouvez choisir de payer avec votre carte de crédit, votre carte de débit, votre compte bancaire ou le solde de votre compte PayPal pour tout achat que vous effectuez.
Si vous choisissez de payer par PayPal, vous serez redirigé vers une page PayPal sécurisée, puis vers le site Web de la marque Polaris pour confirmer votre commande.
Paiement par Zip
Zip est une plateforme de paiement qui donne aux acheteurs le choix de payer leurs achats en faisant simplement 4 versements à l'aide d'une carte de crédit ou de débit. Zip divise automatiquement le montant de l'achat en 4 paiements, toutes les 2 semaines, ce qui vous permet d'acheter maintenant et de payer au fil du temps.
Choisissez Zip au moment de payer
Rapide et facile. Aucuns frais cachés.
Utilisez votre carte de débit ou de crédit
Aucun long formulaire ou vérification de crédit n'est requis, seulement une approbation instantanée.
Payez en 4 versements
Les premiers 25 % du total de votre commande sont facturés au moment de l'achat. Payez le reste en 3 versements égaux sans intérêt qui sont facturés automatiquement sur une période de 6 semaines.
Combiner les modes de paiement
Vous ne pouvez pas utiliser plus d'une carte de crédit/débit pour une seule commande.
Vous ne pouvez pas combiner PayPal et une carte de crédit/débit.
Sécurité des paiements
Polaris offre un paiement sûr et sécurisé en chiffrant vos renseignements de paiement à l'aide de SSL. Cela signifie que personne d'autre que vous et notre site Web ne peut voir ou accéder à ce que vous saisissez. Pour en savoir plus sur la façon dont nous recueillons, utilisons et partageons vos renseignements, lisez notre Politique de confidentialité.
Autorisation de paiement
Lorsqu'une commande est soumise, les fonds sont mis en suspens et vous ne pourrez pas les utiliser pour autre chose. Les fonds resteront en suspens jusqu'à l'expédition de la commande. Une fois la commande expédiée, le paiement est traité.
Si votre tentative de commande échoue, Polaris annule immédiatement par voie électronique l'autorisation en attente. L'institution financière peut prendre de 5 à 7 jours ouvrables pour retirer toute autorisation en attente. Les politiques diffèrent d'une banque à l'autre, alors appelez votre institution financière pour plus de détails.
Plusieurs tentatives de commande échouées entraîneront plusieurs autorisations en attente.
---