Find specifications below for the Godfrey Sanpan 2700 SB Twin tritoon boat. Specs includes passenger capacity, overall length, max horsepower and fuel capacity.
Spécifications
Capacité de carburant (l/gal)
121
Feu de route (m/pi)
2,59 m (8 pi 6 po)
Longueur totale (m/pi)
8,33 m (27 pi 4 po)
Poids total (kg/lb)
3,735
Pontoon Diameter (Inner Tube)
29"
Pontoon Diameter (Outer Tubes)
27"
8,33 m (27 pi 4 po)
Longueur hors tout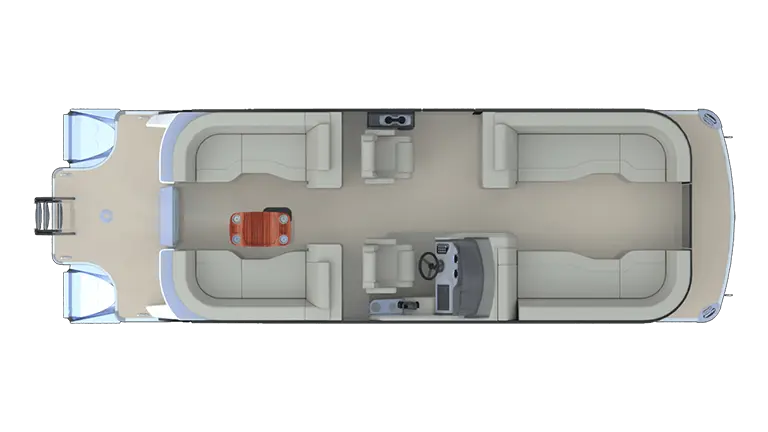 Le modèle est livré de série avec l'ensemble de tubes centraux GTP de 68,5 cm (27 po)